Ion Air Pro sports cams take on GoPro and Contour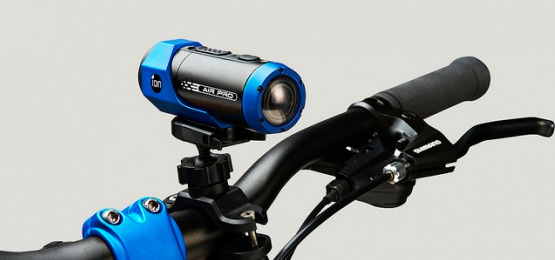 There's a new camera in town for the hardcore amongst us as Ion Worldwide delivers three lightweight sports-oriented shooters in their Ion Air Pro line. This lineup will take on the likes of GoPro and Contour with prices between $230 and $350 depending on which feature model you'd like to pick up. To attempt to differentiate from the pack, Ion will be working with a new wi-fi component, available on the 28th of May, which will have you pushing video to Facebook and YouTube via a free Ion Camera App for iOS.
This new set of cameras have the ability to shoot in 1080p, 960p, or 720p, and have a field of view up to a whopping 170 decrees. You'll get a one-touch button design that starts and stops recording, you can do video, and you can take still shots at 5 megapixels. This camera also has the ability to take time-lapse photos or 10 photos in burst mode.
You'll get dual-file recording, capturing video at both HD and 240 x 400 pixel resolution at the same time, and each unit is low-profile, waterproof to 30 feet, and are of course wind resistant. The three packages you can get this new camera line in are as follows:
• Ion Air Pro for $230, this model comes with a mini tripod, USB and AV camels, travel power adapter, and pouch.
• Ion Air Pro Plus for $290, this model comes with all the items listed in the Ion Air Pro package with additional bit: the CamLock system for hooking up to your handle bars, bike helmet, poles, boards, and basically anything else you can imagine.
• Ion Air Pro Wi-fi for $350, this model the only one of the three to offer up the Wi-fi option in addition to the featured bits listed in the packages above.
The Air Pro and the Air Pro Plus models are already available in the USA, Australia, Japan, and in many places throughout Europe, and all are available through Ion's online shop. The Air Pro Wi-fi will be available on the 28th of May from the online shop as well, with additional outlets coming soon. For comparison's sake, have a peek at our Contour ROAM review to see what this kind of camera is capable of – and prepare for more hardcore wars between the two (and the GoPro too) in the future!