Iomega Unveils New Mac Companion Hard Drive With Charge Port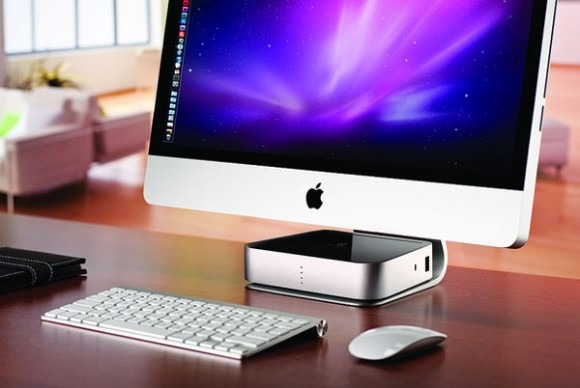 Iomega has announced a new Mac external storage solution called the Mac Companion Hard Drive with a high-power charge port on it for charging your devices via USB. The drive is small, designed to sit under the screen of an iMac, and has a pair of FireWire 800 interfaces for connectivity. The HDD inside the device is a 7200 RPM unit.
The HDD comes in 2TB or 3TB versions and comes bundled with an Iomega Protection Suite with Mac specific software inside. The charge port on the front has 2.1A of power output so you can charge your iPad from the port. It has a single USB 2.0 port and it has an integrated two-port hub for connecting things like printers or more storage.
The drive is formatted with HFS+ file system so it is ready for your Mac right out of the box. The software suite includes backup software and security software. The 2TB version for the drive sells for $195 with the 3TB version selling for $295. Both of the drives will hit the Apple store and other retailers later this month.