Iomega external storage updated: media players, PVR expansion & more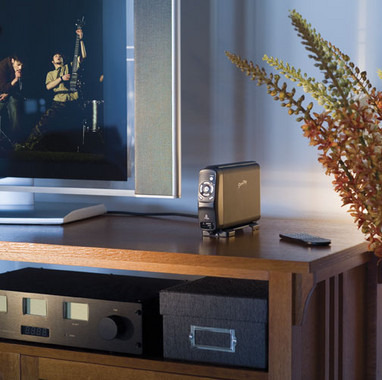 Iomega has announced a number of new storage-based products, ranging from simple external hard-drives to media converters and DVR accessories.  Most interesting are the Screenplay HD and the Media Xporter Drive.  The former, shown here, is a hard-drive and media player, that hooks up to a HDTV and surround sound system (via HDMI) to play stored video; it's priced at $199.5.  The latter is intended for the Xbox 360 and PlayStation 3, connecting via USB and automatically converting any AVI (or any of 20 other formats) media on its 160GB storage into files the console can recognise and play; it's priced at $104.45.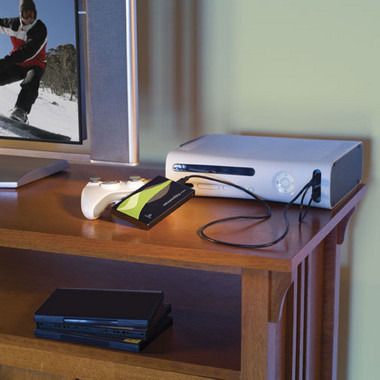 Iomega have also announced a 500GB DVR Extender drive, which augments the internal storage of a TiVo or Scientific Atlantic DVR.  Recognised automatically, it more than triples the amount of content it's possible to record.  It's priced at $189.95.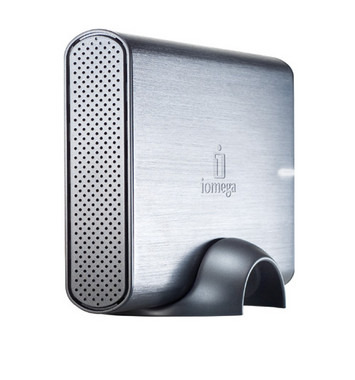 Finally, there's a selection of new external USB hard-drives.  The eGo Desktop is now available in a new 1TB capacity and in three different colors: red, shown here, blue or black.  Meanwhile a smaller version, the eGo 250GB Leather, comes with a real leather-wrapped case for $142.45.  Storing the same amount, but with a more rugged theme, the eGo 250GB Camo swaps fancy for fatigues.  Both the 250GB models use 5,400rpm drives with 8MB cache.
All of the new models should be available now.