ioDrive - A hard drive that connects via PCIe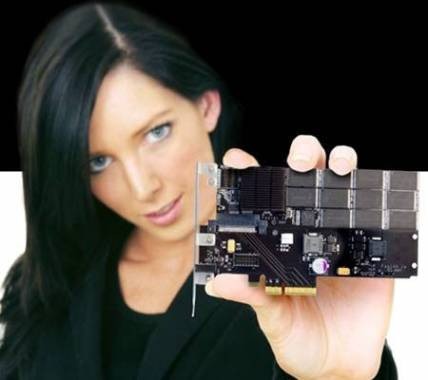 These days hard drive manufacturers are looking more toward SSD drives, as they are the future. However, a Utah-based company has decided to take a different approach to storage. Would you consider plugging your hard drive directly into a PCIe slot?
Fusion-io has developed what they are calling the ioDrive. This new drive uses a silicon-based storage architecture which they are calling ioMemory. Are you ready for the specs? Their PCIe 4x card has read/write speeds of 800MB/sec and 600MB/sec respectively and 100,000 input/output per second.
The drives will be available in the first quarter of next year in flavors ranging from 80GB all the way up to 640GB. If you have to ask how much it is, you can't afford it. (For those that still want to know, they'll be asking around $30 per GB.)
Fusion-io announces 640GB flash card with high data transfer rates [via pclaunches]