Inventec Rainbow smartbook gets hands-on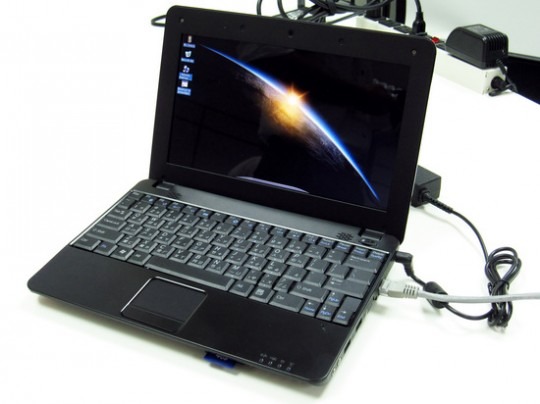 It may not be quite as striking as Mobinnova's elan, but that doesn't mean Inventec's Rainbow smartbook doesn't have the same NVIDIA magic going on inside.  CNET Taiwan caught up with the 10.1 inch, 1024 x 576 ultraportable, which uses NVIDIA's 600MHz mobile chipset for lengthy battery life as well as copious wireless networking.
In fact along with WiFi b/g and Bluetooth, the Rainbow also has a choice of EVDO Rev.A or HSPA radios, plus GPS and an optional TV tuner.  There's the usual wired connectivity, too, including several USB ports, ethernet, a card-reader and audio in/out, plus a webcam.  However battery life is tipped to be six hours of solid 720p playback, ten days standby; even if the 3G modem is constantly connected, the Rainbow can last up to 180 hours in standby, or play four hours of streaming video.
Two new models, both thinner than the current Rainbow, are planned for launch in the first half of 2010.  Code-named Miranda and Samantha, full details of the two smartbooks are unknown, but they're expected to draw out even longer battery life from the Tegra SoC.
[via Liliputing]