Intoxicase Plus For iPhone 4S Review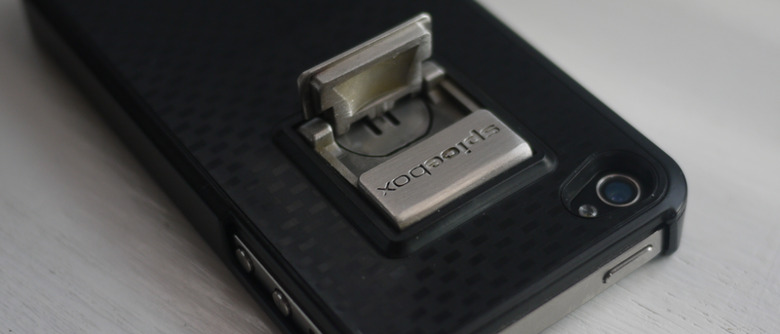 Apple created a device called the iPhone so that the world could enjoy the world of smartphones with a single vision for greatness in this mobile world of ours – I don't think they ever had it pegged as the back of a beer bottle opener. That's what the folks at Spicebox have done, and done well, here with the original Intoxicase and the Intoxicase Plus. Should you want to protect your iPhone at the same time as utilizing it as a tool to bring the cool enjoyment of another cold one to your lips all day long, you're in the right place.
Intoxicase doesn't just represent itself with a case or two, no way, it's got a whole app dedicated to it as well! What you're going to do here is to download the very free app, get it prepared to pop open bottles of what you plan on drinking, and get to unlidding! Of course the app contains sharing capabilities, a counter to see how many brews you downed, and a massive library of beers so you can select the exact brand you love most – or if it isn't there, enter it in yourself! The app also works as a standalone adventure if you're just thinking about getting a case – hit the tap and pretend you popped the bottle with your phone: you'll be converted in no time.
[vms 76a084531934b3460197]
The actual cases are ultra high quality. Both the original and the Plus model have been made to work with your iPhone and not just protect it, having a hole for the camera and its lens, a spot for all of your buttons and ports to show through, and some light decoration so you know you're not just in it for the beers. The video you're going to see with the case and the app has the Intoxicase Plus attached to the iPhone 4S – enjoy the loveliness of the whole combo. Then pick up everything you need over at Intoxicase.com, and get to drinking – it's Thirsty Thursday for crying out loud, and after noon!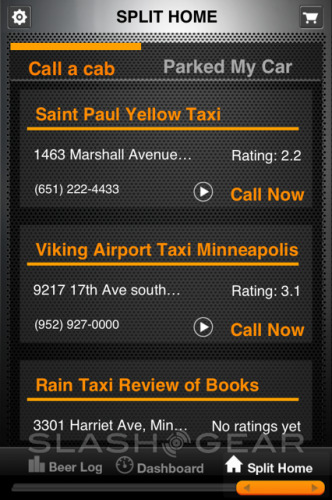 BONUS the application itself contains two services you're going to CERTAINLY take advantage of should you download it: taxi listings and a tap-to-park service so you can find the place you last left your car. Convenient, the both of them!