Interview - John Drake of Harmonix talks about Rock Band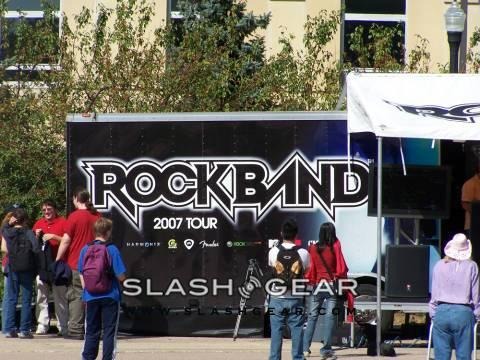 As you might have noticed from my article over the weekend, I traveled up to Chicago (DeKalb to be exact) to catch up with the Rock Band Tour. I'll say this much, it was well worth it. While I was there I spent some time with John Drake of Harmonix. He took me in the bus and let me rock out for a while and then sat down for an interview. Check it out after the jump.
John is a pretty laid back guy, we chatted for a long time. I picked a few questions that I had been wondering about, and talked to a few people there to see what they'd like to know. Bear in mind that this interview took place the day after they announced the PS2 release of Rock Band, so he couldn't really talk about it much. This was also a couple of days before the official price announcement.
If you guys have any other questions that weren't really answered in the interview, let me know and I'll do my best to find out what you need to know. Stay tuned for more coverage of the event!