Intertek tests AH-IPS LCD versus AMOLED for performance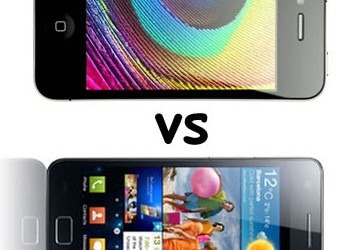 One of the biggest improvements for the iPhone 3GS to the iPhone 4 was the screen. The AH-IPS panel that the iPhone 4 uses is much better than the older screens. A company called Intertek has pitted a 4.3-inch Super AMOLED display from the Galaxy S2 against a 4.5-inch AH-IPS Display like the one Apple uses on the iPhone. The IPS display has 720 x 1280 resolutions at 392 ppi with the Super AMOLED at 480 x 800.
Intertek tested the screens for color accuracy using a spectrophotometer that measured color temperature against standardized display color. The winner in the test was the 4.5-inch AH-IPS screen with three times more color accuracy than the Super AMOLED. The two screens were also tested for power consumption. The AH-IPS screen was found to consume 624mW of power compared to consumption of as much as 1,130mw for the 4.3-inch AMOLED.
That means that the AH-IPS screens are more power efficient than the AMOLED screens. The power consumption was tested at 600 nits brightness. The 4.5-inch AH-IPS screen that was tested is set to hit the market in the second half of 2011. I wonder if this is the screen the next iPhone will use.
[via OLED-Display]