Internet Archive rolls out new collection of Trump videos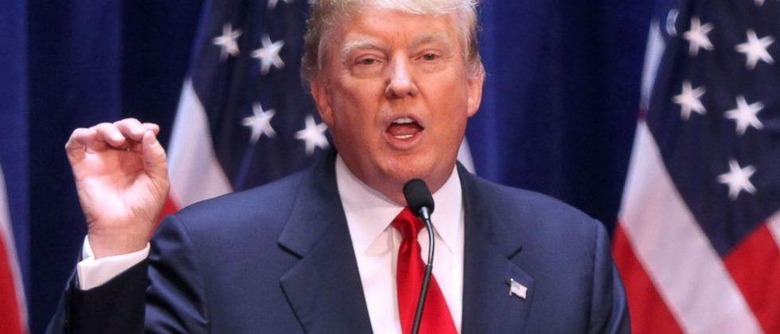 Just a couple of weeks before he's scheduled to take office, the Internet Archive has announced the launch of new Trump archive. This archive plans to collect video clips of President-elect Trump, including a range of different appearances that include interviews, speeches, news clips, and debates. Though the archive just launched and is very much considered a work in progress, it already features more than 520 hours of video content.
Considering how often the president is featured in the media, we can probably expect that hour count to grow quickly over the next few years. Internet Archive says that it also feature fact-checked statements – more than 500 of them, to be a little more exact – from sources like FactCheck.org, PolitiFact, and The Washington Post's Fact Checker.
The aim of this archive is to document statements made by President-elect Trump in an internet age where nothing is guaranteed to last forever. Internet Archive, as many of you already know, uses its Wayback Machine to document webpages, and the same idea applies here. As publications change format or disappear from the internet entirely, this archive serves to preserve content that may have otherwise been lost. Here's Internet Archive explaining part of the motivation behind creating this collection:
By providing a free and enduring source for TV news broadcasts of Trump's statements, the Internet Archive hopes to make it more efficient for the media, researchers, and the public to track Trump's statements while fact-checking and reporting on the new administration. The Trump Archive can also serve as a rich treasure trove of video material for any creative use: comedy, art, documentaries, wherever people's inspiration takes them.
Internet Archive's desire to create an everlasting chronicle of political statements doesn't end with President-elect Trump, though. Instead, the site sees this as an experiment that could one day lead to expanded political archives. Internet Archive discusses a future that could possibly see it creating archives centered around the statements of Trump's agency nominations, members of Congress from both parties, and Supreme Court officials.
This isn't the first time Internet Archive has dipped its toe into the politics pool either. The service already offers a TV news archive, along with a political ad archive that got rolling during the 2014 mid-term elections. From here, expect to see the Trump archive grow, but also don't be surprised to see Internet Archive branch out to cover other elected officials. You can begin exploring the Trump Archive now, or hit the source link below to read Internet Archive's full write-up about its latest addition.
SOURCE: Internet Archive