Intel's MICA Is A Smart Bracelet For Fashionistas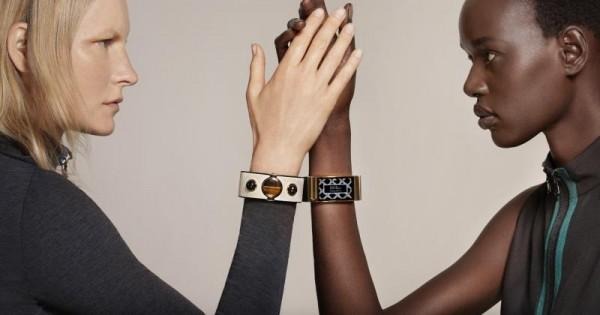 MICA, which stands for "My Intelligent Communication Accessory", is Intel's latest stab at the wearable market. But unlike it's previous attempts, which often have common and somtimes even more charitable purposes, this one goes to the other extreme. MICA is the product of a collaboration with Open Ceremony announced early this year to produce a wearable device that fashion-conscious affluent people will not be ashamed to wear.
We've seen some smartwatches or bands that claim to be fashionable, but none of them will ever be able to match up to the MICA, which comes in two variants. One flaunts black watersnake skin, pearls from China, and lapis stones from Madagascar. The other turns the color theme around, with white watersnake skin, tiger's eye from South Africa, and obsidian from Russia.
That's Opening Ceremony's contribution. What Intel brings to the table is, of course, the technology and engineering. The company isn't revealing all the features yet, but it mentions a curved sapphire glass touch display, something that is both technical and luxurious. There is also mention of notifications, SMS messaging, and alerts. Staples of smartwatches and bands. Intel, however, also teases us that there is more to be revealed later on.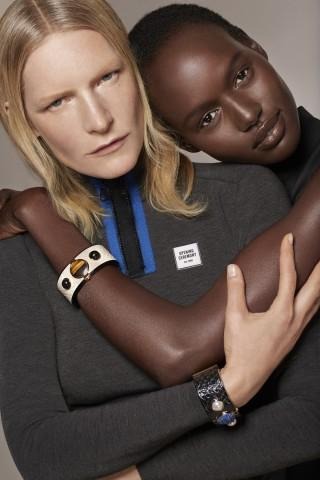 The core theme of MICA is the melding of the two separate and sometimes opposed worlds of technology and fashion, trying to prove that gadgets can indeed look fashionable and that luxurious accessories can also be smart. But do they have to be expensive? The MICA smart bracelet will make its public debut at the upcoming Opening Ceremony Spring/Summer 2015 fashion show. It will then be available for retail at select Barneys and Opening Ceremony stores around holiday season. No pricing details have been announced.
SOURCE: Intel