Intel's limited-edition Core i7-8086K processor is up for sale, though supplies of the hotly-anticipated chip aren't expected to last long. The new processor was announced at Computex 2018, to mark the 40th anniversary of the original 8086 processor.
The result is a fully unlocked chip that's clocked at up to 5.0 GHz. It has six cores and twelve threads, together with 12 MB of Smart Cache. There's support for Intel Optane memory, too, and DDR4-2666 RAM.
Out of the box, there's a base 4 GHz clock speed. 5 GHz isn't meant to be especially difficult to achieve, though, and there are even reports of a whopping 7 GHz overclock, albeit with some serious cooling implemented. Not bad at all for $424.99.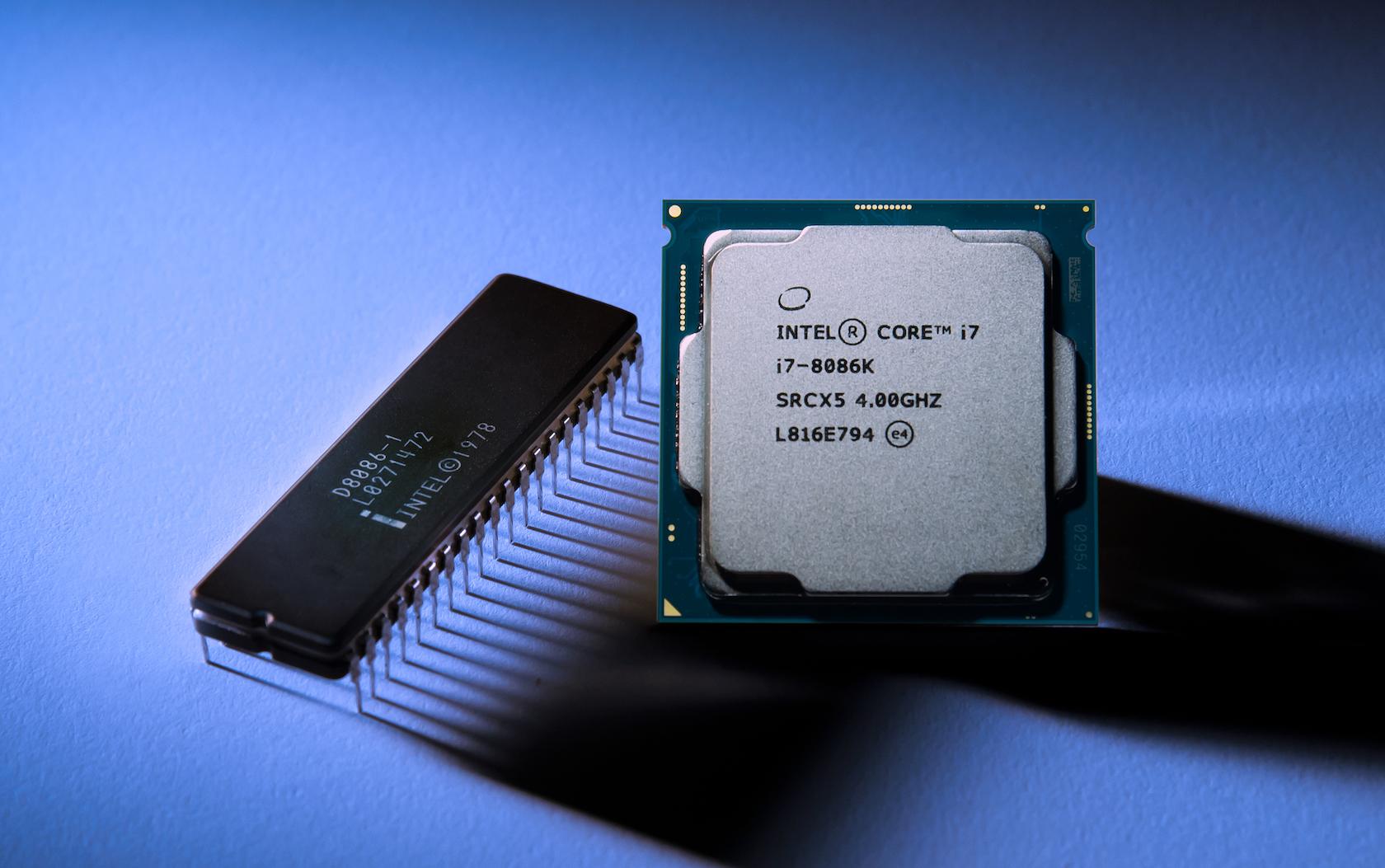 You might find, though, that the rest of your system needs some upgrades in order to play nicely with the Core i7-8086K. Most notably, it's only compatible with Intel 300 Series chipset-based motherboards, for a start, with the 1151-pin socket. It might be time to reconsider your cooling system, too: there's no cooling supplied with the processor, and this thing is going to get hot – even more so if you opt to overclock it.
Still, the results sound like they're worth it. The early Core i7-8086K user reviews are already in, and people are generally positive about the processor's performance. A ~5.3 GHz overclock is eminently possible, it seems, assuming you have the right sort of cooling system to deal with that.
If there's a downside, it's that the 5 GHz is a single-core turbo frequency. That will have an impact on single-threaded performance, but not so much on applications that tap into multi-thread performance.
The original Intel 8086 was the first ever 16-bit processor, which Intel says made it the first such chip to be "capable of modern personal computing." Released in mid-1978, it eventually gave rise to the x86 architecture – and the x86 name – which remains around today as the core of Intel's chip range.
SlashGear uses affiliate links, and sometimes if you buy something we might get a small percentage of the sale