Intel X9000 Mobile Processor Coming Your Way Sooner Than You Might Think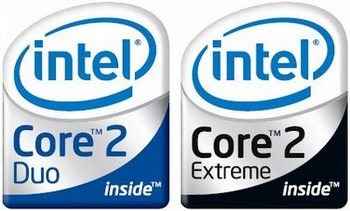 The X9000 is the top-end of the mobile Penryn line for now, and its coming sometime this month. It has an 800MHz FSB, dual-core running at a clock speed of 2.8GHz and the same 45nm process that has garnered the Penryn line all of this attention. It also has an amazing 6MB of cache.
This is the processor that will fill the void for the desktop replacement notebook consumer. With little to no regard for the added heft, heat, and power requirements that such a processor will have, mobile hardcore gamers should be appeased, for a while.
They'll be selling these processors from February to April, maybe longer, and we should see them start showing up in notebooks starting late this month. No word on what the premium over other notebooks this chip will have, but with the exception of the FSB, it is hitting the top-end of the desktop performance range, well, with the exception of the Quad-Core chips.
[via fudzilla]