Intel X25-M 80 and 160GB SSDs Get Price Break

One of the best parts of having your own PC, is making it your own. You get to pick the parts that go into your tower, along with every other piece of accessory. If that's your thing, you can do pretty much whatever you want with your PC. The only trouble is, usually, the price. For example, when the Intel X25-M 80GB broke cover a little over two years ago, it had a price tag of $595. Luckily it took a price cut last July, getting it down to $225. But now it's even less, even if it's just for a limited time.
Thanks to the site DealzOn, working with another site, SuperBiiz, both of these SSDs are getting a quick price cut right off the bat, but then get an extra boost from a coupon the site is issuing for these two memory units until this Sunday, or April 18th. For the Intel X25-M 80GB SSD, you're looking at a total savings of $76.80. With a list price of $276.79, you're instant savings are $51.80, and the additional coupon strikes off $25.00, giving you a total of $199.99.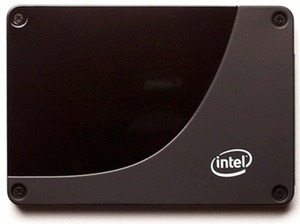 As for the Intel X25-M 160GB, you'll get an instant savings of $70.00, with the additional coupon set up to save you an extra $30.00. The list price is placed at $499.99, and the site is now selling the 160GB model for only $399.99, giving you a savings of $100. Again, these are short-order deals, and they'll be long-gone by this Sunday, so if you're in the market for a new, mainstream SSD from Intel, this is the time to act.