Intel unveils new SSD DC S3700 series solid-state storage drives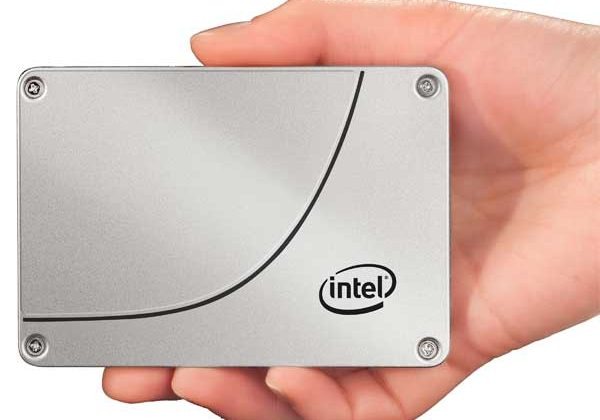 Intel has announced a new high-performance SSD aimed at next-generation data centers. The drive is called the SSD DC S3700 series solid-state drive. Intel is aiming the new SSDs at big data centers, HPCs, and cloud-computing applications.
The SSD line promises low latencies and consistent performance along with strong data protection and high endurance. The SSD line will be offered in 100 GB, 200 GB, 400 GB, and 800 GB capacities. The performance of the drive is rated at up to 75,000 IOPS for 4 kB random read performance and up to 36,000 IOPS for random write 4 kB performance. Intel promises that typical sequential write latency is 65 µs.
Intel also promises that Quality of Service latency is under 500 µs 99.9% of the time. The SSD uses accelerated storage performance to provide parallel multithreaded computing allowing the drive to keep multiple core CPUs more active. That feature helps the drive reduce lapses in response time for a smoother computing experience to the end user.
The drive also features 256-bit AES encryption, and the drive has an array of surplus flash memory used for data redundancy to minimize any potential data loss. The SSD uses 6 W of power when active and 650 mW when at idle. Pricing for the SSD line ranges from $235 up to $1880 in 1000 unit quantities.