Intel Tukwila Itanium 9300 CPU line gets official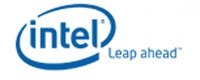 Intel offers products in just about every category that a CPU can be used in. Most of us know the company most for its line of CPUs and GPUs for desktop and notebook computers. Intel is also very big in the server market with lines of CPUs aimed at corporate servers and data centers. Intel has officially announced its new Itanium 9300 processor family that was formerly code named Tukwila.
The new processors have four cores and can execute eight threads per core when using Intel Hyper-Threading technology. Intel also gave the new line more cache and up to 800% more interconnected bandwidth. Intel also claims that the new line has 500% more memory bandwidth and 700% more memory capacity when using standard DDR3 RAM.
The line uses the second generation Intel Virtualization Technology for improved performance and the Intel 7500 chipset can directly assign I/O devices to virtual machines. Intel also talked a bit about the next Itanium processor codenamed Poulson featuring an advanced multi-core architecture, instruction-level enhancements and more. The new Itanium 9300 series processors range in price from $946 to $3,838 in quantities of 1000 and should ship in the next 90 days.