Intel Tremont microarchitecture wants to win back tablets from ARM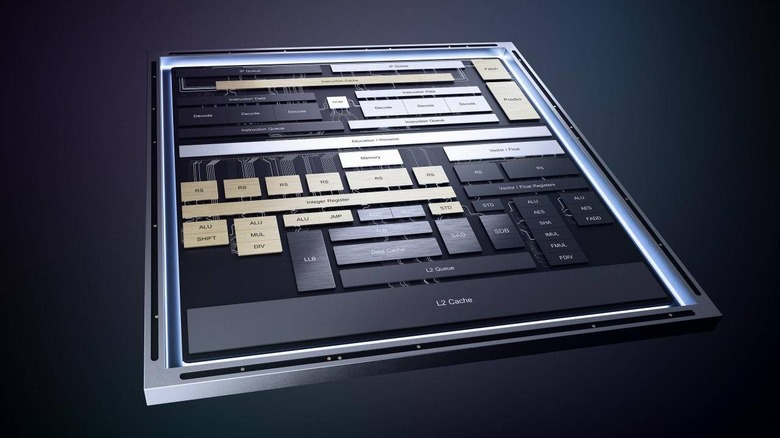 There is a lot of excitement going on in the mobile computing space, be it phones, tablets, or especially those that straddle both worlds. All but one of these new devices, however, are unsurprisingly powered by an ARM chip from Qualcomm, Samsung, Huawei, or even Apple. As it stands, Intel has all but completely lost space and lost face in this segment of the market but it seems to be trying anew with its Tremont low-power x86 microarchitecture that could, unfortunately, bring up ghosts from its past.
Intel has never really backed out of the low-end computing but for the past two or three years that has been mostly dominated by its Celeron and Pentium-branded chips. In the not so distant past, it was its Atom line that tried to carve out space in budget tablets and even smartphones. Of course, that is all history now but one that Intel wants to revisit but not repeat.
The new Tremont microarchitecture tries to address the performance shortcomings of Atom and even Celeron/Pentium lines by increasing the instructions per cycle or IPC it is capable of performing, all while keeping power consumption and thermal output low. Those are pretty much the traits required to succeed in highly mobile or very thin devices like tablets or cheaper laptops. Tremont also benefits from nearly three years of hindsight, incorporating Intel's latest advancement in chip-making to give it a boost, at least compared to its predecessors.
Intel isn't saying yet what devices or even specific processors will be using the new microarchitecture but it name-dropped one that will surely pique people's interests. It confirms that the Microsoft Surface Neo (not the Duo phone) uses Tremont but there is a caveat to that. The dual-screen device actually uses a hybrid processor that mixes both Tremont cores as well as more powerful Ice Lake cores.
The timing of Intel's announcement is, of course, no coincidence. Microsoft also just recently announced the Surface X, its first high-end 2-in-1 tablet to run on a custom-modified Qualcomm Snapdragon processor. Should its performance be decent, it could start a new wave of Windows 10 devices utilizing ARM-based Qualcomm chips rather than Intel's, which naturally spells trouble for the latter.