Intel talks 10nm Ice Lake and Project Athena at CES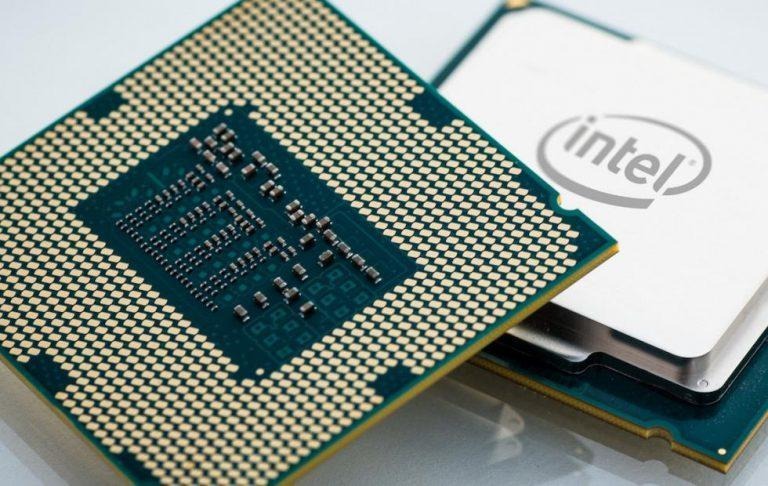 Intel had a few different announcements to make during its CES 2019 keynote address tonight. All of Intel's announcements received varying levels of detail, and in the case of some of them, we already had some information coming into the show. Still, there were certainly some intriguing announcements made tonight, even if we're left waiting for Intel to deal more information.
Perhaps the biggest announcement from the evening is that of Ice Lake, Intel's new 10nm mobile PC platform. Ice Lake processors will be build on Intel's Sunny Cove CPU architecture, which is something we learned about back in December during the company's Architecture Day event. Intel promises that Ice Lake will bring its 11th-generation integrated graphics architecture with it, along with built-in support for Thunderbolt 3 and WiFi 6.
Intel's reveal during today's event is something of a teaser, as there's plenty left to learn about these Ice Lake processors. Intel has a lot of time to make to make those reveals too, as the first devices that feature Ice Lake CPU will be hitting shelves at the end of this year.
Intel's Sunny Cove architecture will also feature in a new hybrid platform code-named Lakefield. We first heard about Lakefield during Architecture Day as well, when Intel detailed its Foveros 3D packaging technology. We now know that Lakefield will feature five cores: a 10nm Sunny Cove core working with four Atom cores. Lakefield will enter production at some point this year, but whether or not we'll see products leveraging the platform before 2020 is unknown.
While all of these announcements are exciting – especially for those who have been waiting years for more news on the progress Intel has made on its 10nm process – it's all stuff we knew about to some extent before CES 2019 kicked off. One surprise during Intel's show came with the announcement of Project Athena, which Intel says will bring forth a "new class of advanced laptops."
The idea of Project Athena is to spur innovation by getting notebook OEMs to agree to a set of specifications that changes annually. These specifications include everything from design and battery requirements to connectivity and artificial intelligence features. Intel was fairly vague about what Project Athena will entail, but it's already got an extensive list of partners on board, including companies like Acer, HP, Google, Microsoft, Samsung, Dell, and Huawei. We'll see the first Project Athena notebooks launch in the second half of 2019 with support for Windows and Chrome operating systems.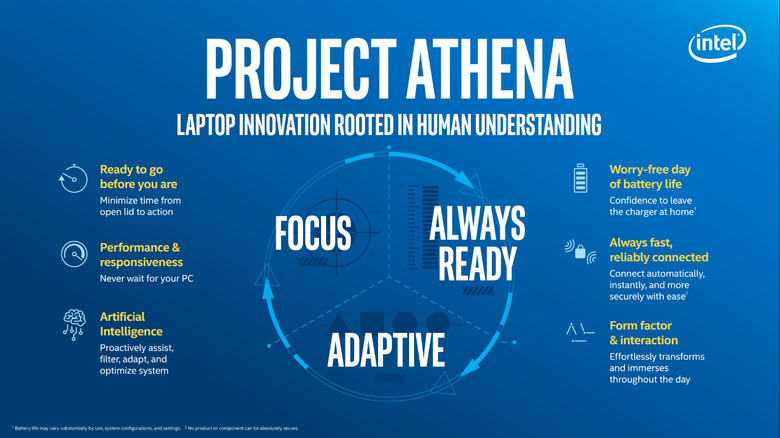 Finally, Intel announced that it's expanding its lineup of 9th-gen Core CPUs. There are six new processors in all, though at the moment, Intel has only detailed one of them, the new Core i5-9400. These new processors will be launching later this month, with Intel also announcing that it will bring its 9th-gen Core lineup to notebooks in the second half of this year.
So, we've got lots of stuff to watch for from Intel as we move through 2019. We'll keep an ear to the ground for more, but for now, head over to our CES 2019 hub for more from the show!