Intel starts Netbook.com portal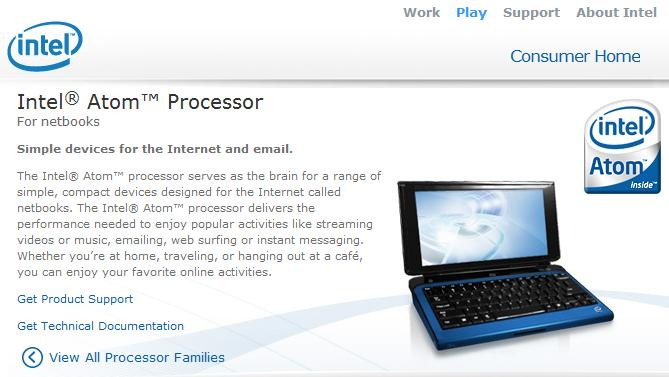 Intel are developing a netbook portal that could eventually become a source for not only processor information but apps specially coded for the budget ultraportable devices.  Speculation about the project began when Intel bought the netbook.com domain from its previous owner for an undisclosed sum.  It initially redirected to the company's normal homepage, but has now begun to take shape as a tool to educate consumers as to what exactly a netbook is.
While the netbook niche is undoubtedly huge – ASUS alone sold a reported 700,000 of their Eee PC range in September – it also has the potential to confuse new users.  MSI have revealed that four-times as many Linux based netbooks are returned to retailers than versions running Windows XP Home; while that may say more about expectations of OS, it also says that buyers need educating as to what compromises are made when a low-cost device is bought.
Those compromises can include an unfamiliar open-source OS or relatively under-powered hardware.  Hopefully Intel's portal will address that and create more realistic expectations as to what a netbook can offer.
[via Notebooks.com]