Intel Shows Off Smaller And Thinner RealSense Camera For Smartphones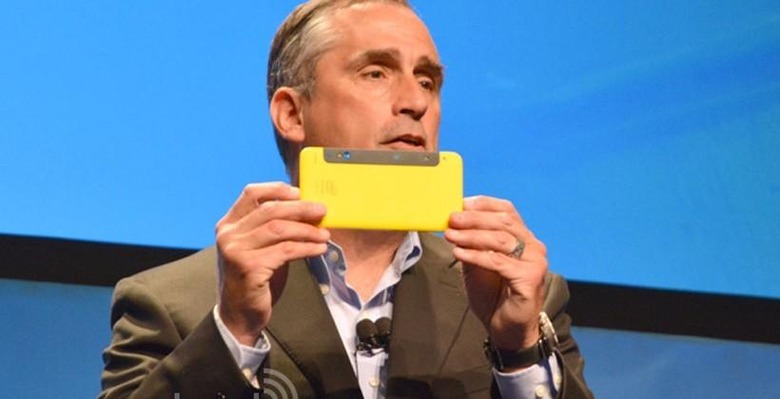 Intel CEO Brain Krzanich was on stage at IDF in Shenzhen this week showing off a new camera module that Intel has been working on. The camera uses Intel RealSense technology and this tech has been fitted into larger devices like desktop and laptop PCs, tablets, and drone aircraft in the past. The reason it turned up in larger devices was the size of the camera module.
Intel has now been able to significantly shrink the depth sensing camera tech and Krzanich showed off the latest prototype on stage at IDF tucked inside a prototype smartphone. That smartphone was a 6-inch phablet device. However, the executive didn't turn the device on during the presentation.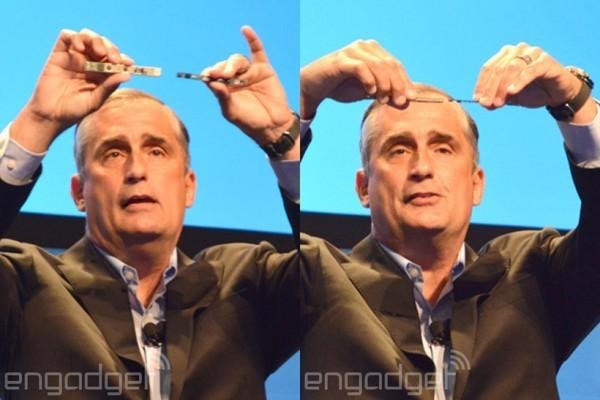 RealSense is a depth camera that is usable for things like 3D scanning and gesture control. There is no indication when this smaller camera unit might make it into production.
Intel also showed off the RealSense technology in a tablet that is used to measure the required size boxes for products of all shapes and sizes. The idea in this case is to help a company that ships lots of products pick the best packaging for storage and shipping.
SOURCE: Engadget