Intel's RealSense L515 makes affordable LIDAR a palm-sized reality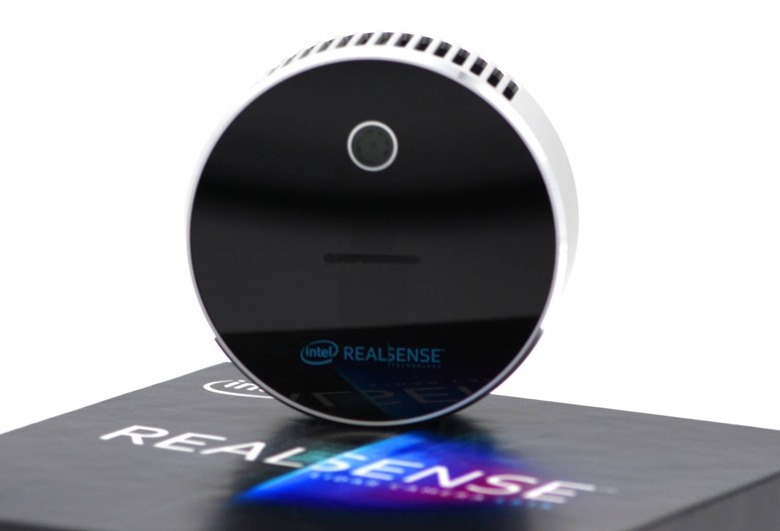 Intel is adding a tiny LIDAR sensor to its RealSense range, claiming the Intel RealSense lidar camera L515 is the world's smallest laser rangefinder – not to mention one of the most affordable. Taking technology familiar from autonomous cars and robotics, the L515 then packages it down into a small enough form-factor that it could allow compact smart devices to scan the world in 3D.
LIDAR works by using a rapidly scanning laser, bouncing points of light off surrounding objects. By measuring the time taken for that light to reflect back, it can create a 3D map – or "point cloud" – of the world around the sensor. That accuracy has made it the centerpiece of many self-driving car projects, among other fields.
Traditionally, though, LIDAR has been hamstrung by two key factors: size and price. Early LIDAR sensors, particularly those with suitable range for automotive applications, have been huge: like a spinning trash can mounted on top of the vehicle's roof. They've also cost tens of thousands of dollars or more.
Intel's L515 taps into the growing category of solid-state LIDAR, however, and it's cheap enough to arrive at just $349. The chip-maker developed its own tiny micro-electro-mechanical system (MEMS) mirror that allows the laser to scan the scene but at reduced power. Despite requiring less than 3.5 watts, Intel says that the L515 can still boast a range between 0.25-9 meters (0.8-30 feet).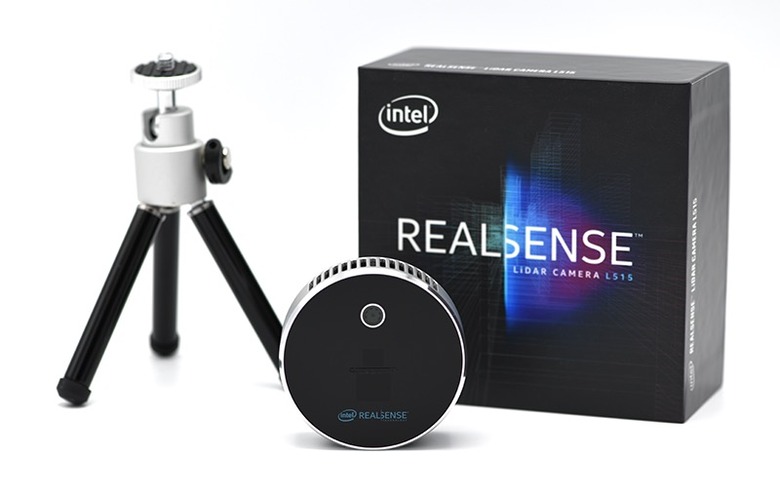 Resolution is over 23 million accurate depth pixels per second, with a depth resolution of 1024 x 768 at 30 fps. 4ms photon to depth latency, meanwhile, makes it responsive enough for autonomy applications. There's onboard motion blur artifact reduction as well, so it's fast and precise enough for gesture recognition and hand tracking, along with an accelerometer, gyroscope, and an RGB video camera that can capture in Full HD. Once calibrated during manufacturing, Intel says, it should never need re-aligning.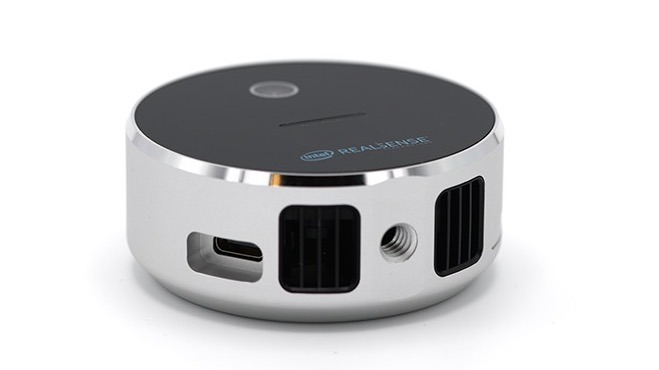 At 61mm in diameter and 26mm thick, Intel says that it's small enough, and power-frugal enough, to be mounted on handheld devices for roaming use. It'll add just 100 grams in weight. Logistics, the chip-firm suggests, could be a particularly important market, using the L515 to automatically track inventory and do precise volumetric measurement of products. Other applications could include 3D scanning, retail, healthcare, and robotics.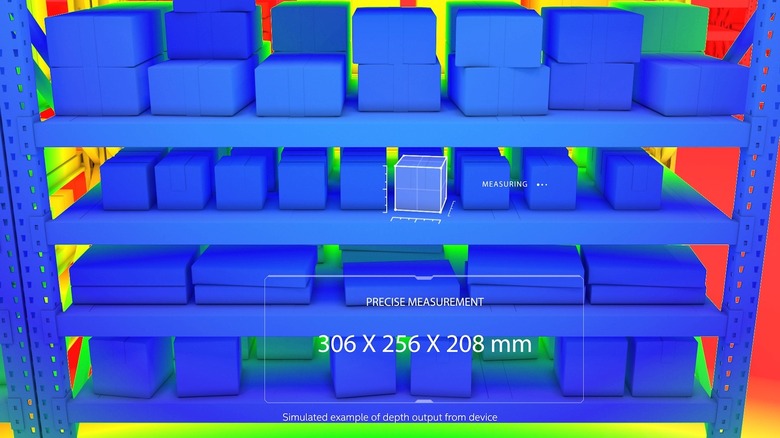 Arguably more exciting, though, is the potential for new applications – and new users – where LIDAR has traditionally been out of reach. Smoothing that transition is the fact that the L515 uses the same RealSense SDK 2.0 as Intel's other current RealSense cameras, released under an open-source license, and compatible with Windows, Linux, Android, and macOS, along with multiple platforms including Unity, Unreal, Python, and more.