Intel Q3 estimates reduced on soft demand for PCs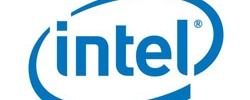 After a record setting Q2 for Intel the company is warning investors that earnings for Q3 will be below expectations. That is a marked turn around in only a few months for Intel. Intel reported recently that it expects the Q3 revenue to be $11 billion plus or minus $200 million.
The estimates before were pegged at $11.2 to $12 billion. The reason cited by Intel for the change in estimates is a weaker than expected demand for computers in mature markets. Intel is now projecting gross margin for Q3 to be in the 66% range plus or minus a single point. Previously the gross margin was pegged at 67%.
Intel does point out that some of the lower volume is being offset by higher average selling prices thanks to higher demand from enterprise customers. All other expectations for Q3 remain as previously announced.