Intel prepping seven CULV chips for Q4 launch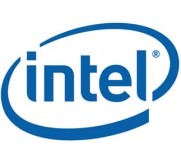 Word of another seven CULV processors in Intel's thin-and-light CPU range has leaked, with the new chips expected to arrive in early Q4 2009 in time with Windows 7.  Full specifications of the chips are unknown – in fact we don't even know what clock speed they each run at – but they do slot into the existing SU2x00, SU4x00 and SU7x00 ranges.
The seven chips are the SU2500 and SU2600, SU4100, SU4500 and SU4700, and the SU7300 and SU7800.  Of those, the SU4100 is tipped to run at 1.3GHz with 2MB of L2 cache, while the SU7300 is apparently a 1.3GHz chip.  Pricing is expected to be $289 in bulk quantities, with Acer and ASUS using the SU4100 and SU7300 first in early October.
[via Gadgetmix]