Intel-powered Santa Clara imminent says Orange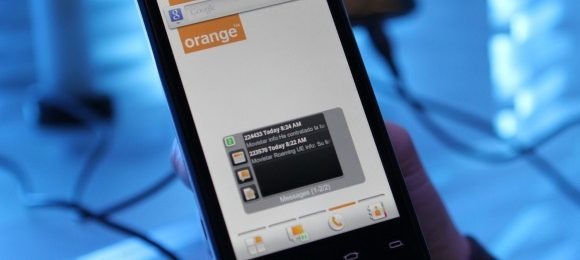 Intel's Medfield phones are almost upon us: UK carrier Orange has thrown the Santa Clara, one of the first designs to use Intel's Atom chip for mobiles, up on its "coming soon" page, though the smartphone is still in for a name change. Both contract and prepay buying options will be offered with the Santa Clara, which pairs a 1.6GHz Atom CPU and 4.03-inch touchscreen with an 8-megapixel camera.
Pricing for the new Android 2.3 Gingerbread smartphone has not been confirmed for the UK yet, and nor has a specific release date. However, we've already seen a different version of roughly the same device go up for sale in India, the Lava XOLO X900, priced at the equivalent of $424.
Orange Santa Clara hands-on:
That leads us to suspect that the Santa Clara will be here sooner rather than later, and Orange taking pre-registrations from interested customers only adds to that.
Whether Atom has arrived in time to get a slice of the mobile market remains to be seen, however. Pre-release benchmarking suggests the Medfield chip is faster than Google's Galaxy Nexus but still trails the Tegra 3 from NVIDIA, and our own play with the Santa Clara itself left us feeling somewhat underwhelmed.
[Thanks Steve!]