Intel's Optane consumer SSDs make rip-roaring speed mainstream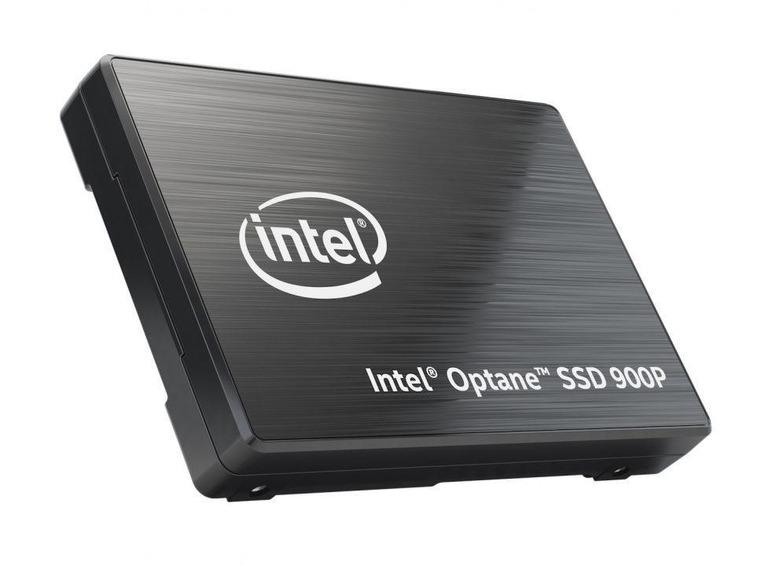 Intel's first Optane SSD has hit shelves, and if you're all about super-speed storage then your mouth might be watering. The Intel Optane SSD 900P Series stores up to 280 GB in its 2.5-inch format, or more if you've space in your PC for a half-height add-in card. More importantly than raw capacity, however, is how quickly that storage is accessed.
Intel Optane, for those who haven't been keeping up with the minutiae of solid state drive (SSD) technology, is the chip company's latest type of memory. It combines a new kind of 3D Xpoint memory media along with Intel's own controllers and software, all with the primary goal of cutting latency.
So far, Intel has been pushing drives built on Optane technology for data centers. There, the drives' speedy read and write performance have obvious benefits for handling multiple sessions simultaneously. However, there's now an Optane SSD line-up for regular PC and workstation users.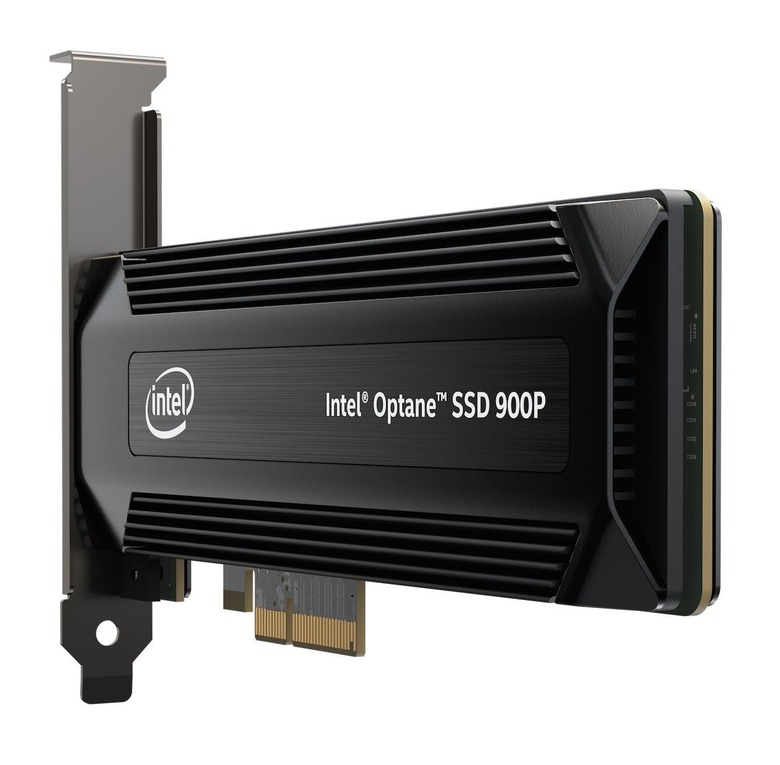 Easiest to install, arguably, is the U.2 15mm form factor drive. That has a PCIe NVMe 3.0 x4 interface and stores up to 280 GB. Intel says it can manage sequential reads at up to 2,500 MB/s, and sequential writes of up to 2,000 MB/s, drawing 14W when active and 5W when idle.
Then there are two half-height cards, a 280 GB and a 480 GB model. They offer the same speed rates and active/idle power draw as their U.2 sibling, along with its five year warranty.
Intel is pushing just what a difference that can make to gaming, highlighting performance improvements with Star Citizen when players have an Optane SSD installed. Faster load times and smoother play are headline features. Indeed, Intel says that the Optane SSD 900P Series can be up to four times faster than rival NAND-based SSDs.
Of course, as you might expect you can't drop an Octane SSD into just any PC. As well as having the right connectors in your PC, you'll need to be running certain recent Intel processors in order for it to work to its full extent.
It's also not inexpensive. Whereas you can find a NAND-based 280 GB SSD for a couple of hundred dollars or less, Intel's 280 GB Optane SSD starts at $389.99. The 480 GB version will be, unsurprisingly, even more costly.