Intel Optane Memory H10 Promises Super Fast SSDs In Laptops, Mini PCs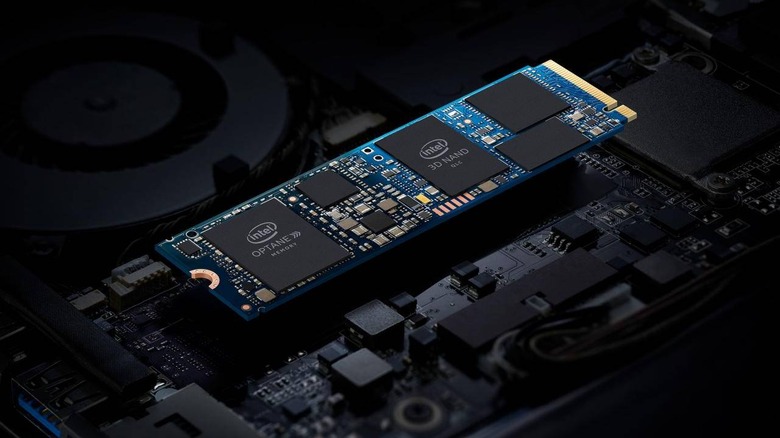 Intel may be best known for its CPUs but the company has also dabbled in other markets where its silicon prowess could be used. Although it has pretty much failed in producing a noteworthy graphics card, it's making quite an impression in the flash memory department with Optane. Now it is combining two of its best technologies in the Intel Optane Memory H10 with solid-state storage to give laptops, 2-in-1s, all-in-ones, and mini PCs an edge in data storage and access.
Intel Optane isn't exactly a new type of RAM nor a new type of flash storage but something in between. It's a new type of memory that acts as a cache between RAM and hard drives that, like RAM, offers fast access to files and programs but, unlike RAM, doesn't erase the data when the computer is turned off. It mostly comes in the form of 16 or 32 GB PCI M.2 memory modules that you install in addition to DRAM and an HDD.
That's what makes this new H10 with solid-state storage quite groundbreaking. It still comes in an M.2 form factor but this time it combines Intel Optane with a Quad Level Cell (QLC) 3D NAND storage all in a single module. This combination, Intel advertises, lets you launch documents twice as fast, launch games 60% faster or open media files 90% faster even while multi-tasking.
Its biggest selling point, however, is that it now comes in a size that can be placed inside computers with very cramped spaces, like laptops, mini PCs, and probably even tablets. For the price of just one M.2 slot, you get speeds that Intel says is way faster than the traditional Triple Level Cell (TLC) 3D NAND SSDs can offer just by themselves.
Of course, there will most likely be a higher literal cost to pay for that, though Intel isn't yet disclosing how much. That will also be up to the OEMs like Acer, ASUS, Dell, and HP who are expected to launch products with Intel Optane Memory H10 with solid-state storage inside this second quarter. The modules will also be available on-shelf soon in capacities of 16 GB Intel Optane with 256 GB storage, 32 GB Intel Optane with 512 GB storage, and 32 GB Optane with 1 TB storage.