Intel Nehalem processors getting 'Smackdown'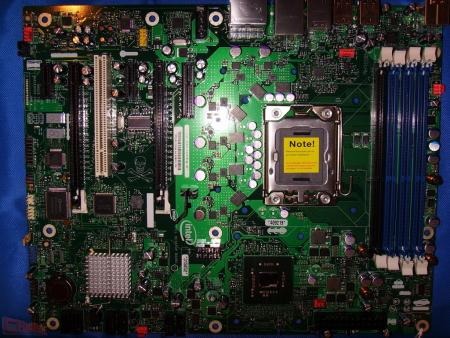 "Smackdown" is the codename for this motherboard that has been fitted for Nehalem processors. Nehalem is Intel's next micro architecture for their processors and isn't due out until much later this year.
Such benefits might include a dual-core system running two native quad-cores and 16 simultaneous threads. That would be a beautiful thing to see the processing power of our graphics cards finally coming to system boards and processors.
I don't see much here to get excited about since this board only features and single processor socket and not too much on offer on the PCIe front. However the color coding of those RAM slots has my interest piqued since they usually color code them in accordance with the Dual-Channel configuration.
[via nordichardware]