Intel mulling Bitcoin miner tech as gaming brands back off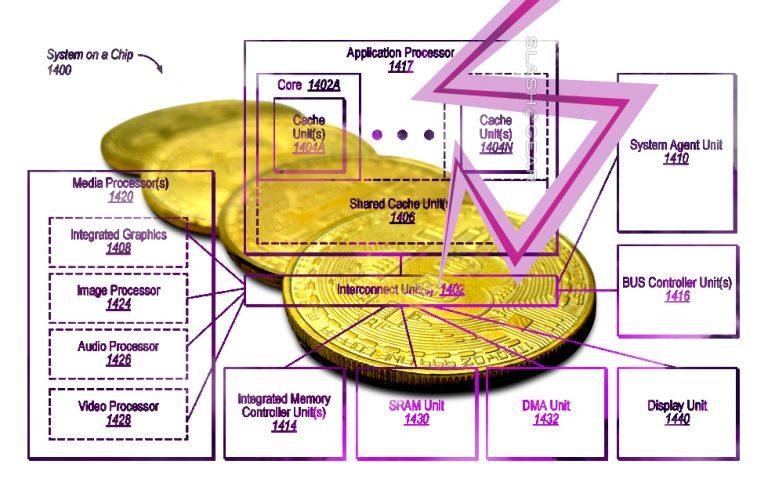 A Bitcoin mining hardware accelerator was revealed in a patent this week, showing Intel's hand ahead of any product unveil. Over the past year, several major gaming-focused hardware manufacturers went both in and out of love with the fact that their gear was flying off shelves. Graphics processor makers especially found themselves between a rock and a hard place when gamers were unable to buy gaming GPUs because cryptocurrency mining operations bought out entire stores at a time – leaving gamers with no option but eBay. Intel seems to have no qualms with expanding on Bitcoin.
Intel filed a patent by the name of "BITCOIN MINING HARDWARE ACCELERATOR WITH OPTIMIZED MESSAGE DIGEST AND MESSAGE SCHEDULER DATAPATH" back in September of 2016. This patent was just revealed by the USPTO this March 29th, 2018. It could well be that Intel was preparing for the cryptocurrency rush, but then since fell out of love, not unlike the gaming hardware manufacturing community.
More than one gaming hardware manufacturer – gaming PC board-makers and related manufacturers – decided internally to de-emphasize their Bitcoin and cryptocurrency-related hardware in the first quarter of 2018. I cannot name names, but a quick search manufacturers stock of cryptocurrency mining-specific computer boards now and (with the Internet Archive) that of several months ago reveals the truth: Gamers have no love for OEMs that make hardware for miners.
"A Bitcoin mining hardware accelerator is described," said the abstract of the Intel-made patent application. "A System on Chip implementing a Bitcoin mining hardware accelerator may include a processor core and a hardware accelerator coupled to the processor core, the hardware accelerator to mine digital currency."
It's unclear at this time whether Intel will pursue the manufacture of any Bitcoin mining or other cryptocurrency mining hardware in the near future. The only fact we've got from Intel at this time is in the filing of the patent itself. Stick around as we continue to dig – or mine – for additional information!