Intel Moorestown SoC demo: technically impressive but no eye-candy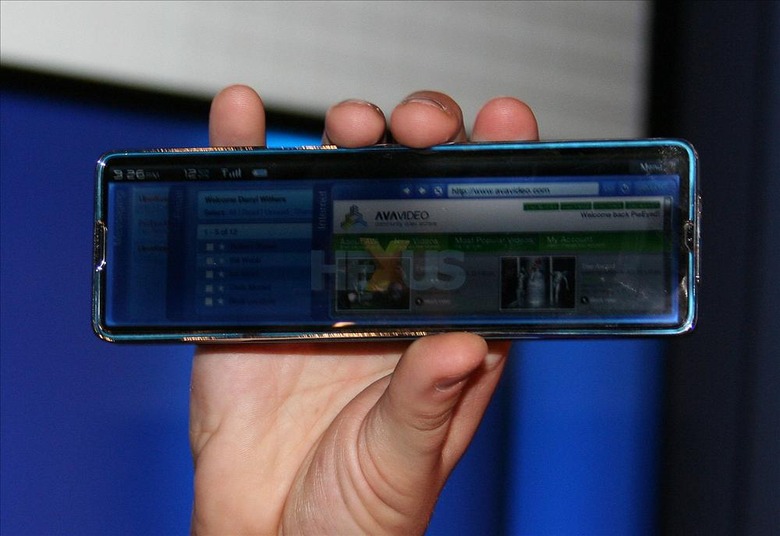 Intel have demonstrated the first, working prototype of their upcoming ultraportable Moorestown chipset, the "system on chip" (SoC) that is set to replace the Atom CPU.  Demonstrated at the Intel Developer Forum in Taipei, Moorestown's primary claim to fame is its extreme energy efficiency: 10x less power required than current Atom chipsets.  As well as the 45nm processor, Moorestown also includes graphics, memory controller and video encoder/decoder on a tiny chipset.  Sadly the company is yet to produce a working version of their MID concept "based" on Moorestown, shown here.
Although the prototype was disappointingly non-dramatic – in fact it wasn't even a full device at all, just a validation board with the working Moorestown chip added – it's being hailed by Intel as a significant step to the predicted 2009 launch.  The company also discussed a new range of ultracompact, efficient 25 x 30 x 2 mm 3G HSPA modems that could be used alongside it, together with WiMAX, GPS, Bluetooth and digital mobile TV.
Moorestown will be used with an I/O board codenamed "Langwell" which offers connectivity to wireless, storage and display components in addition to incorporating several board level functions.  Intel have already promised further ultramobile chipset announcements at the IDF in 2009.
[via UMPC Portal; image via Hexus]