Intel MID video demo from IDF Beijing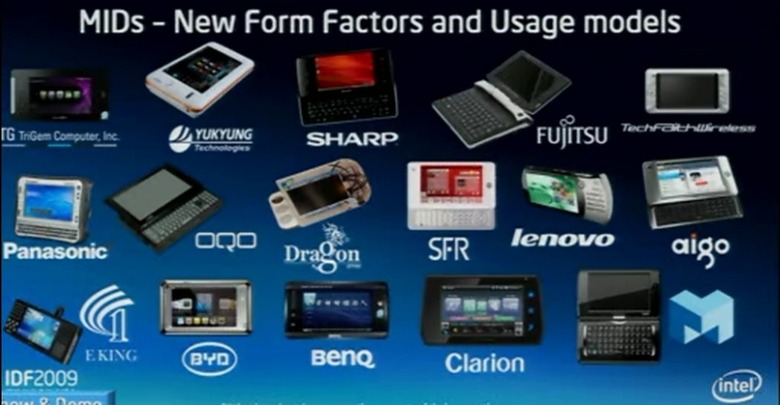 Video of the Intel MID presentation held at IDF Beijing this week has
, complete with prototypes of some of the devices to be powered by the latest – and future -
.  Intel's
[PDF link] from the event covers the new devices, which include a Menlow-based clamshell smartphone.
Video after the cut
Existing MID designs were joined by a number of new devices.  Most interesting are the BYD Mars smartphone, which is a clamshell handset running XP and powered by a Menlow chipset, and the NFS MID (in the lower right-hand corner of the large group photo), which has a convertible touchscreen and a 5-row keyboard.
For an overview of the new MIDs, check out the video below.  There's also a full 45 minute video of the entire Intel keynote available to view
.
[
UMPC Portal]