Intel MID design contest 2008 entrants revealed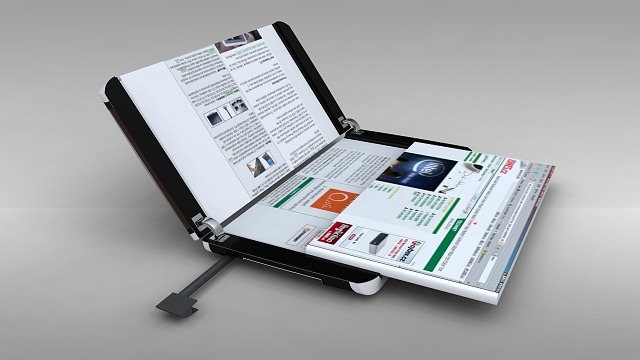 The entrants to Intel's MID design contest, held in the Czech Republic, have gone on show, and there are some interesting form-factors to be seen.  Concepts varied between basic handhelds, through modular designs and then to folding, sliding devices such as Peter Kubík's entry, seen below.  If anything, it's Kubík that perhaps best grasps what most people would like to see from a MID: a way of accessing the internet, when mobile, in a number of different ways from the same device.
For instance, when closed the three-part concept resembles a smartphone, and can be used single-handed while walking or standing up.  When there's more space, however, the device clamshells open and a sliding panel can be used as a touchscreen QWERTY keyboard or as an extra display for full-length webpages.  The whole thing can be rotated and stood up, too, for use as a media player.
Kubík actually failed to secure the first-prize, which went to a more traditional rugged-looking MID with an angled sliding display reminiscent of the HTC Kaizer. Check out the full gallery here.
[via jkkmobile]