Intel Ivy Bridge launch confirmed for April 29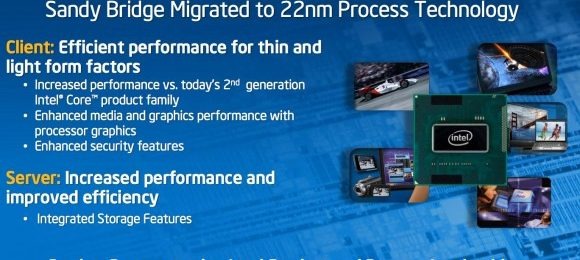 After being delayed a couple different times, the Ivy Bridge CPU is set to debut on April 29. This after Intel had first pushed back the launch from the first quarter of 2012 to the second quarter, and then announced that it would be delayed even further. But computing enthusiasts are hoping that it will be worth the wait, and if the hype is anything to believed, it will be.
There is some good news, though, in that the mobile processors will be released at the same time as their desktop counterparts. It had been believed that the mobile side of things wouldn't be available until at least June. The Ivy Bridge processors will be announced within a week of that April 29 launch date. Benchmarks and reviews are expected to go live on that same day.
More specifically, the following are the ones expected to be announced in the final week of April: mobile Core i7 and Core i7 Extreme families, desktop Core i7, Core i5-3570K, i5-3570T, i5-3550, i5-3550S, i5-3450 and i5-3450S. Prices will range from $184 for the i5-3450 to $1,096 for the i7-3920XM. Future processors will then be introduced later, in June, with Core i3 units due out in the third quarter of the year.
[via CPU-World]