Intel grabs QLogic InfiniBand tech for 100x faster supercomputers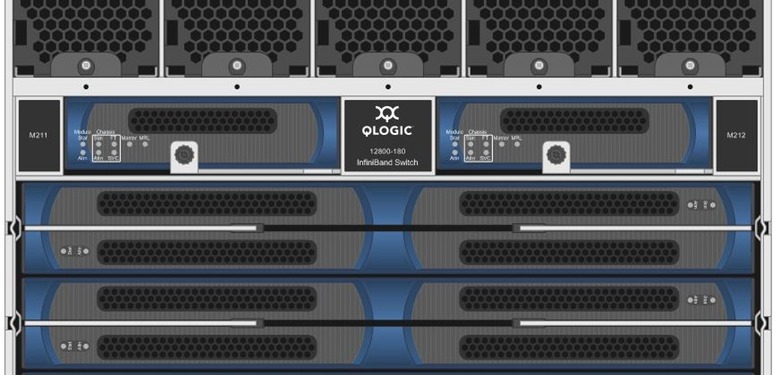 Intel has acquired QLogic's InfiniBand business, splashing $125m on the high-speed switch company in a move that will see future Intel-powered servers bust through existing speed barriers. The deal, expected to close by the end of Q1 2012, will "enhance Intel's networking portfolio and provide scalable high- performance computing (HPC) fabric technology" the company says; however, in the longer-term it will also "support the company's vision of innovating on fabric architectures to achieve ExaFLOP/s performance by 2018"
An ExaFLOP/s capable computer – a quintillion computer operations per second – would be a hundred times faster than current supercomputers, Intel points out, and demand each possible source of latency and delay to be ironed out. To do this, rather than using switched networks as in ethernet connections, InfiniBand relies on switched fabric network topology, spreading traffic over a number of links simultaneously. There's more on InfiniBand tech at Wikipedia.
QLogic says that shedding its InfiniBand business will allow it to concentrate on its other networking and interconnect specialisms, including "converged networking, enterprise Ethernet, and storage area networking products." Intel has extended job offers to "a significant number" of QLogic employees from the acquired division.