Intel embedded IPTV system announced: Yahoo! Widgets, HD downloads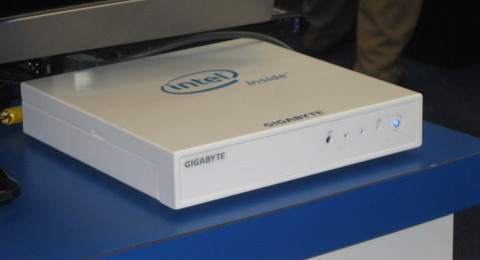 Intel have announced a new IPTV consumer electronics System on Chips (SoC), Media Processor CE 3100, intended for advanced cable set top boxes and direct integration into digital TVs.  Previously known as Canmore, CE 3100 includes an IA processor core with multi-stream video decoding and processing hardware capable of high-definition media.  It also features a 3-channel 800 MHz DDR2 memory controller, dedicated multi-channel dual audio DSPs, a 3D graphics engine enabling advanced UIs and EPGs, and support for multiple peripherals, including USB 2.0 and PCI Express.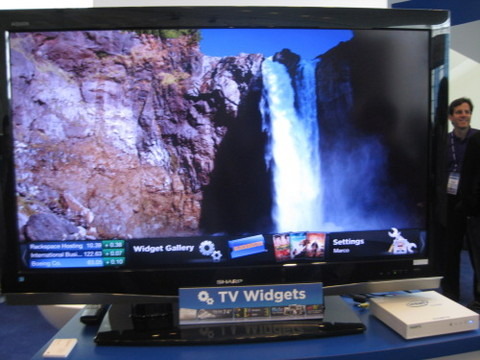 Both hardware and software video decoding is supported, meaning that the CE 3100 is able to process both broadcast TV and optical media playback together with internet-based content.  Yahoo! has also been involved, bringing multimedia and information widgets to the CE 3100 and allowing users to browse web content - such as Flickr and Twitter - while watching TV.  Yahoo! are calling this the Widget Channel.
Gigabyte has already developed a set-top box using the Media Processor CE 3100 and including the Yahoo! Widget Channel, which Laptop Mag spent some hands-on time with; they reported it smooth and sleek, with promising functionality such as Blockbuster films on demand.  Samsung and Toshiba are both confirmed as looking into using the CE 3100 in upcoming products.