Intel Curie chip arrives on Arduino 101 board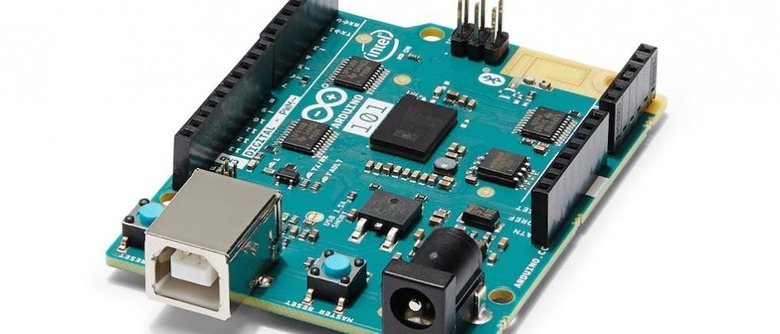 First revealed almost a year ago at CES 2015, Intel's low-power Curie chip is finally becoming available on its first development board, the new Arduino 101. Up until now, Curie has mostly been used in things like wearables, along with the occasional odd product. But now that it's coming to the open-source Arduino platform, students and hobbyist makers can take advantage of its sensors and connectivity options.
While the Curie chip is ridiculously small, Intel somehow managed to have it include Bluetooth LE, a six-axis sensor with gyroscope and accelerometer, and the 32-bit Quark micro-controller. As for the full board, the Arduino 101 has a USB connector, 6 analog inputs, 14 digital input/output pins, and a power jack.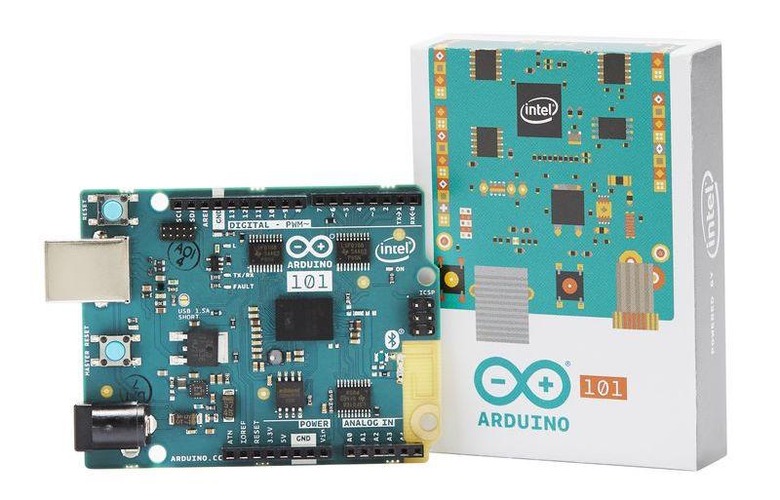 Intel senior researcher Jay Melican comments that the Curie chip "adds this level of connected interactivity to a simple microcontroller board that, we think at least, is something that's expected for kids and makers these days." The company is also eager to see what hobbyists do with the more advanced features like Bluetooth and access to accelerometer and gyroscope data.
The Arduino 101 is scheduled to go on sale in the first quarter of 2016, priced at $30. Outside the US it will be known as the Genuino 101.