Intel CULV, Clarksfield, Lynnfield and Xeon CPU schedules leak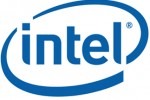 Release timetables for Intel's ultrathin and regular notebook processors have been leaked from industry sources, together with its Lynnfield desktop CPU range and new Xeon server chips.  According to the leaks, Intel will roll out Celeron SU2300 and Celeron 743 processors for ultrathin notebooks by the end of September, with the Core 2 Extreme XE 2GHz, Core 2 Quad P2 1.73GHz and Core 2 Quad P1 1.6GHz – all part of Intel's Clarksfield notebook processor range – will see a launch sometime around the Q3/Q4 crossover point.
As for the desktop CPUs, there are even more specific expectations.  The sources suggest that Intel will announce their Lynnfield processors and accompanying P55 chipsets on or around September 10th.
The company's server processor lines are also set for a shake-up, according to the leaks, with the first wave of Xeon W5590, W3580, W3550 and L5530 CPUs expected next month.  They'll apparently be followed by Xeon X3470, 3460, 3450, 3440 and 3430 CPUs along with Lynnfield CPUs and 3400 and 3420 chipsets, though no timescale has been given for these components.  Intel themselves declined to comment.