Intel CTO Justin Rattner resigning with temporary leave, will return "at a later date"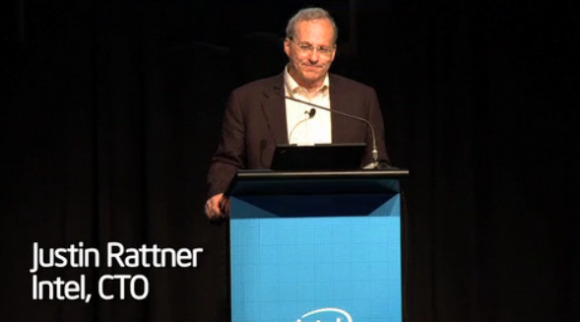 Intel has announced that its Chief Technology Officer, Justin Rattner, will be resigning from his role as the company's CTO. His stepping down is to meet a corporate bylaw in Intel which states that a corporate officer is not allowed to serve after the age of 65. The resignation has taken place immediately, with Rattner leaving Intel temporarily for personal reasons.
The announcement comes from Intel, which didn't specify the reason for Rattner's temporary leave beyond a "pressing family matter." The duration of his absence also wasn't specified (and perhaps is not known), but the company did say that he plans to return later on in a different role. That position hasn't yet been determined. No one has yet been selected to replace him.
Until a replacement is found, all reports will go directly to Intel's President Renee James. The company's CEO, Brian Krzanich, commented on Rattner's time at the company, thanking him for his leadership in forming what is said to be the technology industry's top research organization. The CTO began his stint at Intel back in 1973, eventually becoming its First Principal Engineer in '79.
He continued to work his way up from there, landing a position as fourth Intel Fellow in '88. Rattner is perhaps best known for his keynote speeches, with the image above having been taken at one back in 2010. He holds the honor of being the most prominent speaker at US IDF for the last eight years, and also holds several titles and achievement awards spanning decades.
Aside from having served as CTO, Rattner also holds position as the company's Cornell University executive sponsor, serving on the External Advisory Board for the School of Engineering. He is also an Anita Borg Institute for Women and Technology trustee.
SOURCE: Intel