Intel could ruin Broadcom's big Qualcomm takeover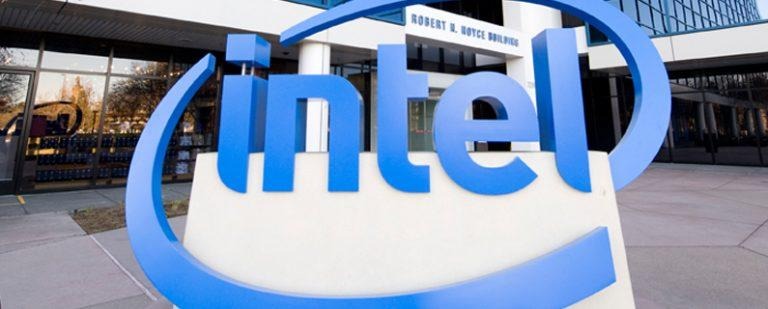 The Qualcomm Broadcom saga is about to get a whole lot more complicated, with Intel reportedly hoping to buy Broadcom itself. The latest chapter in what has become an escalating – and confusing – war of words and investor wrangling, it could mean an unexpected derailment as Intel attempts to prevent a super-competitor in the mobile chip space.
Broadcom and Qualcomm's acquisition dance has been underway for some time now. Late in 2017, Broadcom approached Qualcomm in a hostile attempt to take over the chip-maker. Qualcomm's board rejected the $117 billion offer that had been made as insufficient, and made its case to shareholders that Broadcom was seriously under-valuing its worth.
Meanwhile, Broadcom has been attempting to replace Qualcomm board members with new people who will be more amenable to a takeover. At the same time, the Committee on Foreign Investment in the US (CFIUS) has weighed in with concerns about Broadcom's foreign ownership. Broadcom has since promised that, if it manages to buy Qualcomm, it will not offload "any critical national security assets to any foreign companies," and will hold a shareholder meeting later this month to decide whether it will redomicile to the US from Singapore.
All of this has forced some serious scheming from Intel, unsurprisingly. If Broadcom and Qualcomm do merge, it would be to form a dangerously large player in the semiconductor space. That's exactly what Intel doesn't want to happen – after all, the chip-maker has only just managed to squeeze into Apple's supply chain, for example, where it's expected to provide modems for the entire 2018 iPhone refresh.
According to the WSJ, Intel is willing to open its wallet – and wide – if it needs to, in order to prevent that Qualcomm-Broadcom behemoth from forming. As well as being "eager for Broadcom to fail" in its takeover bid, insiders told the paper, Intel is considering stepping in with a takeover offer for Broadcom itself. That plan has been in discussions since late 2017, it's said, with advisors already in place to work out the details.
Those details aren't insignificant. Broadcom's current market value is around $104bn, it's pointed out, which would mean a huge outlay on Intel's part. The sources aren't united on the implications, either: at least one says that the Broadcom takeover would be "unlikely" and that Intel could instead make other, smaller acquisitions in that worst-case scenario. Intel currently has a market value of around $240bn.
Of course, acquiring Broadcom wouldn't just be a defensive move. It would add a whole range of smartphone silicon to Intel's range, in addition to networking and other hardware. Still, investors and the market in general aren't entirely convinced, and there's plenty of skepticism about whether such a deal could take place. Just as Broadcom acquiring Qualcomm would run up against significant regulatory considerations, so Intel buying Broadcom would undoubtedly catch such attention.