Intel Compute Stick Windows 10 edition might be near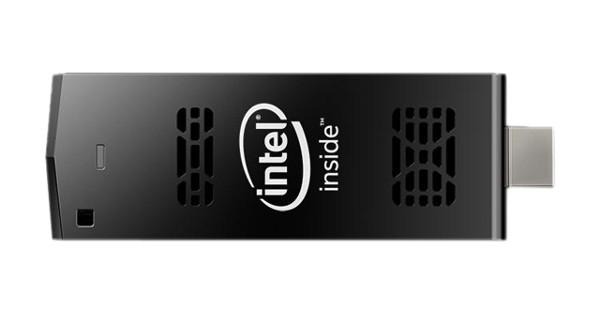 It is, of course, inevitable, though probably something we didn't expect to happen soon. Intel's Compute Stick, which turns any display with an HDMI port into a PC, is barely a year old. It came with Windows 8.1 naturally, which makes it eligible for a Windows 10 update any time soon, depending on your luck at the reservation queue. It seems, however, that Intel might have a treat for those impatient to get their hands on the latest Windows, with a Windows 10 version of the HDMI dongle just around the corner.
The Intel Compute Stick is practically a Windows pico PC in an even more portable form. Powered by an Intel Atom Z3735F, with 2 GB of RAM and 32 GB of storage, it offers to get basic computing jobs done but not more. Sure, you can probably try to use it for more intensive tasks, but that will be taxing the hardware too much.
In terms of hardware, the new BOXSTCK1A32WFCL doesn't change a thing. The only thing that has changed is Windows 10. Out of the box, it comes with the latest Windows version, which saves you a few steps and days, if not weeks, of waiting for your turn on the upgrade queue. Of course, that only works if you're going to use a fresh new install or haven't bought one of this sticks before.
The Windows 10 version still costs only $150 on some retailers, which should at least appease those who feel a bit cheated purchasing one just a few months ago. That said, it isn't official yet, as it is listed only on unofficial retailers. We're sure it won't be too long now before more official models come out. It's all only a matter of time.
VIA: Liliputing