Intel Compute Card puts a tiny modular PC in your pocket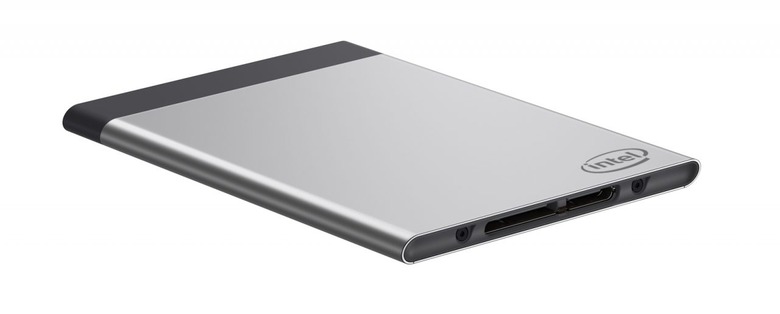 Intel wants to put a Core i5 processor into your pants pocket, but don't worry, it's not making another attempt at the smartphone chip market. Instead, the company has detailed the Intel Compute Card at Computex 2017 this week, effectively a full Windows PC squeezed into something the size of a credit card. Intel is betting on it igniting a new age of modular computing.
We first saw hints of what Compute Card could do back at CES in January. Then, Intel was promising the unusual combination of a regular CPU – albeit a fairly low-power one – in a 94.5 mm x 55 mm x 5 mm enclosure. Manufacturers could add a Compute Card slot to their devices, allowing users to slot in a chunk of processing power if they wanted more advanced features in their smart fridge, for instance, or connected camera. Upgrades would be more straightforward in future, too, while those who didn't want the advanced functionality could ignore the slot altogether.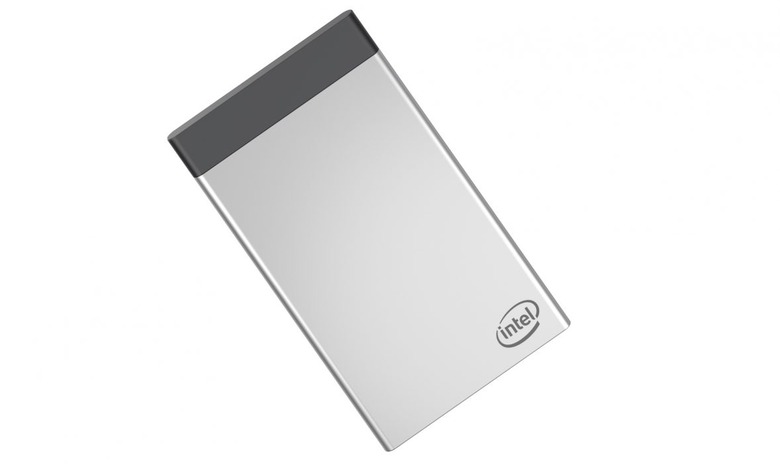 Now, we know just what's inside those little cards. Four versions of the Intel Compute Card will be offered initially, running the gamut from an affordable Celeron up to a full Core i5. All will include not only the processor, storage, and memory, but wireless connectivity.
The range kicks off with a Celeron N3450, paired with 64GB of eMMC storage and Intel Wireless AC 7265 with WiFi 802.11ac 2x2 and Bluetooth 4.2. A step up gets you the Pentium N4200 in its stead. Both have 4GB of DDR3 memory.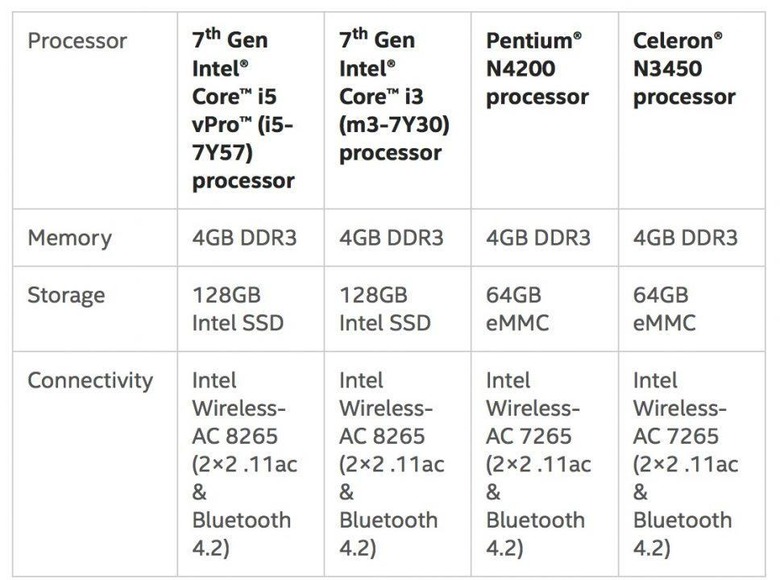 A 7th-Gen Core i3 m3-7Y30 comes inside the third Compute Card model, also with 4GB of DDR3 memory but now hooked up to a 128GB Intel SSD for storage. It upgrades the wireless chipset, too, to Intel's Wireless AC 8265 with faster 802.11ac 2x2 WiFi and Bluetooth 4.2. Finally, the most powerful Compute Card variant has a 7th-Gen Intel Core i5-7Y57 processor.
Importantly, while the credit-card sized PC may be fully functional, it won't work on its own. There's no battery inside, for a start, since it gets power when it's plugged into another device; nor does it have regular connectivity. If you want to actually use it, you'll need some sort of enclosure.
Eventually Intel expects those enclosures to include laptop chassis which can be instantly upgraded by slotting in a new Compute Card, desktop PCs which are "dumb" until the Compute Card is installed, and displays which can be instantly made connected. For the reference design, though, it's a simple desktop dock. That has a slot for the Compute Card on one side, and then a bevy of ports to go with it.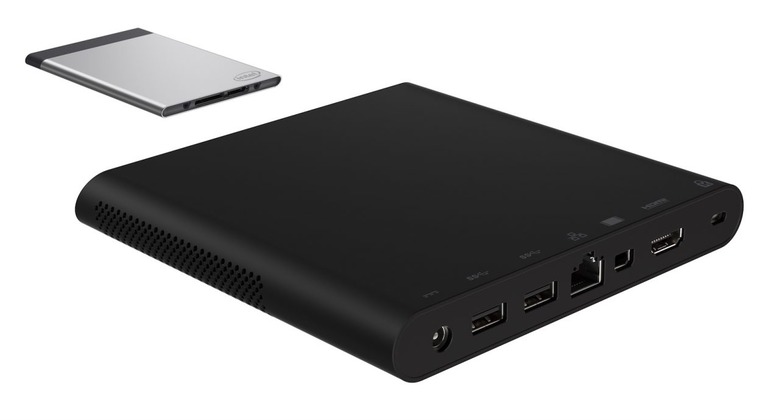 Three USB ports – at least two of which are USB 3.0 – along with ethernet, DisplayPort, and HDMI aren't bad going considering the tiny footprint. Of course not all devices with a Compute Card will have the same, since it'll depend on what the OEM responsible decides is appropriate.
OEMs are already lining up to use the modular design, however. Dell, HP, and Lenovo are already working on products, while LG Display, Sharp, Foxconn, and others are showing gadgets using Compute Card at Computex this week. NexDock has already announced that its laptop will use the Compute Card for its smarts.