Intel Classmate PC coming to Europe - destined for failure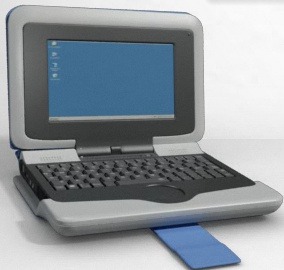 Intel is going to try and bring their Classmate PC over to Europe to compete with the Asus Eee, and they might be able to, on one front, price. The Classmate is supposed to be going on sale for $250-350.
So far Intel has sold over 100,000 units to various emerging markets, but they hope to up their production for this year and sell more to the general public. No word on what features the public version of this notebook will be packing though it is rumored to likely have Windows on it instead of Linux.
I highly doubt that Intel's Classmate PC will outsell the Asus Eee PC, it just doesn't seem likely. However, if Intel can net some educational sales, they might be able to make a few bucks or at least get their name out there a bit more.
[via pcpro]