Intel Clarkdale 32nm desktop CPU brought forward to Q4?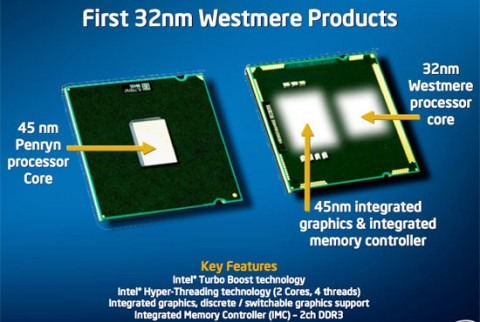 Intel's upcoming 32nm Clarkdale processor could be seeing a release sooner than expected, according to unnamed sources at motherboard manufacturers.  The company has reportedly brought forward mass-production of the Clarkdale CPU to Q4 2009, compared to the original Q1 2010 date on their timetable. 
Clarkdale will have two cores each capable of two threads, and include integrated graphics and a memory controller.  It's expected to be positioned as the company's latest mainstream desktop processor, and account for 10-percent of OEM shipments in Q4 2009, rising to 20-percent in Q1 2010. 
That's still behind 45nm-process chips, which will still account for an expected 78-percent of OEM desktop shipments in the new year.  Intel themselves have declined to comment on the report.
[image via AnandTech]