Intel Cedarview 2011 Atom platform detailed: 32nm & DDR3 support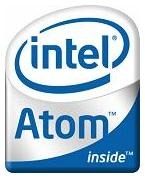 We're only now seeing the first Pineview netbooks – based on Intel's next-gen Atom platform – begin to show themselves, but details are already emerging about the silicon company's intentions for the platform after that.  Come 2011, say Fudzilla, Intel are expected to out Cedarview, a 32nm processor with a new, DDR3-compatible memory controller.
That DDR3 compatibility is particularly interesting, as it will put Atom's RAM support on a par with what Intel's Core i7 – Bloomfield processors can utilize.  However Intel will limit supported memory to single-channel sticks, though you'll at least be able to use two DIMMs; that, say Fuzdilla, is confirmed for the nettop platform, but it's likely to be the same situation for netbooks.
Pine Trail processors are expected to ship in early 2010 – with some sources saying as early as January – with the Atom N450 and N470 processors on sale throughout next year and into 2011.  No specific release details for Cedar Trail processors are known.
[via Netbook Choice]