Intel Baby Canyon NUC with Core i3 now ready for purchase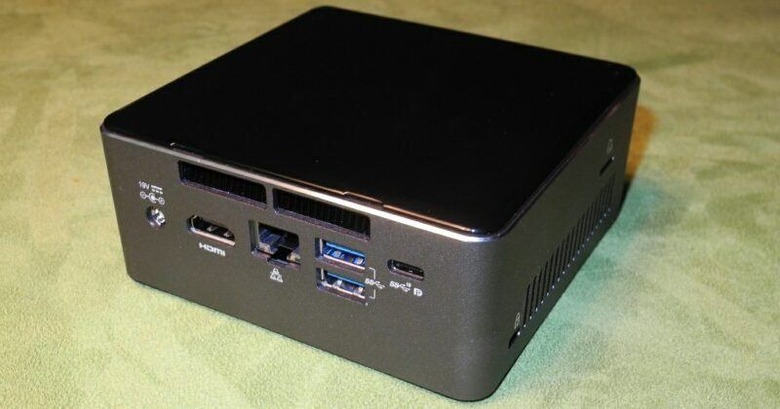 We may receive a commission on purchases made from links.
Some people need hulking PC behemoths that can make mince meat of games and VR experiences. Other need nothing more than their smartphones or tablets to do their everyday computing. Still, others need an inconspicuous box that can serve purposes of entertainment as well as productivity at a moment's notice. If you're of the latter, then you might want to take a gander at Intel's new Baby Canyon NUC line, of which the Core i3 models are now available for purchase from Amazon.
Intel launches a new NUC, short for "Next Unit of Computing" for every processor generation, so a set for the new Kaby Lake series isn't all that surprising. What changes in each generation, however, are the technologies surrounding the processor which also shape the user's experience with the mini PC.
For this year, the Baby Canyon NUCs jump back on the Thunderbolt train, this time with the Type-C connector compatible with USB-C. There's a big catch, however, when it comes to these Core i3 models. Unlike their Core i5 and i7 siblings, these lower end versions have their ports limited by firmware. Those Thunderbolt 3 ports can only do USB 3.1, ala USB-C, and DisplayPort 1.2, while the others have the full breadth of Thunderbolt 3 features at their beck and call.
The two Core i3 models, the NUC7i3BNH and the NUC7i3BNK, are practically similar in specs, with a dual-core Core i3-7100U, Intel HD Graphics 620, and a capacity for up to 32 GB of DDR4 RAM. They do, however, differ in only one thing. Being a "K" model, the NUC7i3BNK doesn't have a bay for a 2.5-inch SATA3 drive and only supports an M.2 SSD. Both, however, are priced the same at $295.
VIA: The NUC Blog