Intel Baby Canyon NUC: Kaby Lake, Thunderbolt 3, Optane-ready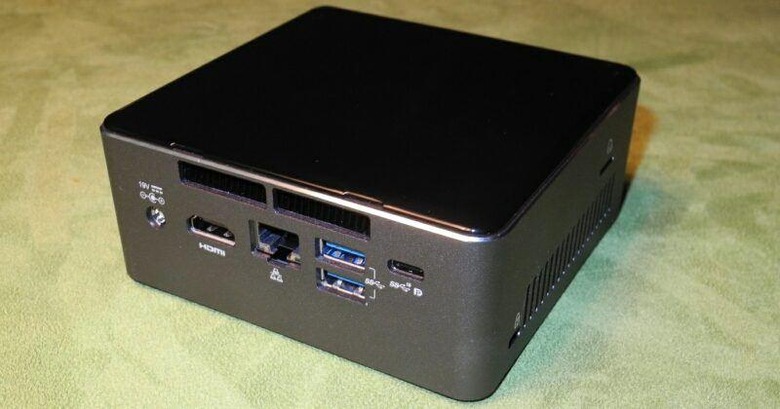 The slim Compute Card may have been the star of Intel's CES 2017 show, but it is hardly the only big thing it revealed back then. For the more traditional computer users, Intel has also unveiled the next generation of its "Next Unit of Computing", or NUC mini PCs. Aside from naturally running on its next processors of computing, namely the 7th gen Kaby Lake Core chips, these NUCs also signal the return of the Thunderbolt on the small boxes as well as heralding the arrival of ultra fast Optane SSDs.
By now, the market may be a bit more familiar with Thunderbolt 3, the USB-C compatible connection that Apple has decided to be the only ports for its late 2016 MacBook Pros. Faster data transfer speeds, DisplayPort video output, and ability to daisy chain other Thunderbolt 3 devices make these connectors very versatile. Curiously, the Core i3 configuration of these Baby Canyon NUCs only supports USB 3.1 Gen 2 and DisplayPort, not the whole gamut of Thunderbolt 3 functionality.
Updated for th3 latest generation of Kaby Lake processors, the Baby Canyon NUCs run on power efficient Core i3 to i7 processors. Well, except the Core i7, which has a rather high 28W TDP compared to the 15W of the Core i5 and i3 units. Something to consider for those planning on looking for a low-power PC to use.
One highlight of these new NUCs is their compatibility with Optane SSDs. More than two years in the making, Optane uses technology developed by Intel and Micron called 3D XPoint that promises to bring digital data storage to near DRAM speeds. But with no such commercial SSDs in sight yet, the Intel Baby Canyon NUCs might be a harder sell for those thinking of upgrading their existing Skull Canyon NUCs.
VIA: AnandTech