Intel announces the world's first 6-watt server-class processor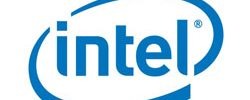 Intel has introduced a new server-class processor today called the Atom processor S1200 product family. This is a new system on-chip family promising lower power levels and key features needed for server class processor such as error code correction. The processor supports 64-bit software and operating systems and virtualization technologies.
Intel says that there are already over 20 low-power designs including micro servers, storage, networking systems, and others that use the Intel Atom processor S1200 family. The processor family promises server class levels of reliability and manageability while saving on costs. The system-on-a-chip includes two physical cores and a total of four threads enabled via Intel hyper-threading technology.
The system offers 64-bit support, a memory controller supporting up to 8 GB of DDR3 memory, support for Intel Virtualization Technologies, ECC, eight lanes of PCI Express 2.0, and other I/O interfaces integrated from Intel chipsets. Intel will offer the processor family with three processors ranging from 1.6 GHz to 2.0 GHz.
The new processor family is compatible with the x86 software commonly used in data centers around the world right now. The hallmark feature of the product family is that the it is the first low-power SoC supporting server-class features with as low as 6 W of TDP. The processor family is shipping today with pricing starting at $54 in quantities of 1000 units.