Intel announces new SSD for the data center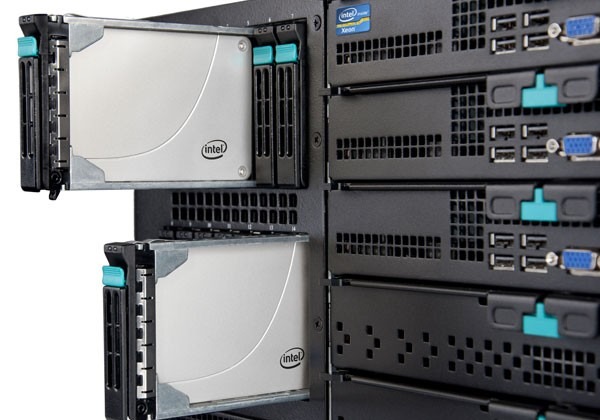 Intel has announced a new SSD that it is aiming at the data center. The new SSD is designed to be reliable, fast, and power efficient. The new drive is called the 710 Series and it uses 25nm MLC NAND flash memory and will be offered in three capacities. The SSD will come in 100GB, 200GB, and 300GB capacities.
The special high Endurance Technology in the NAND chosen provides SLC endurance with the value of MLC NAND inside the SSD. Intel says that its SSD 710 series MLC NAND is almost on par with the MLC NAND but costs less. The write endurance for the SSD is almost 1.1 petabytes. The SSD is for I/O starved applications and has a 4K random write performance of up to 2700 IOPS.
The SSD is also designed with security features like enhanced data loss protection and the SSD has surplus NAND flash inside for system protection in case a NAND die fails. The SSD also has 128-bit AES encryption to protect the data. Prices for the SSDs start at $649 for the 100GB SSD, the 200GB is $1,289, and the 300GB is $1,929 based on 100 unit quantities.