Intel and Waymo just made a self-driving car behemoth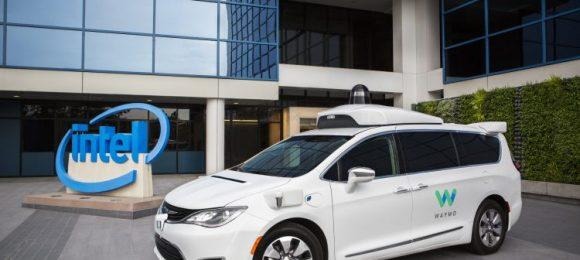 Waymo just gained itself a pretty big companion in its quest to tackle autonomous vehicles. Today Intel announced that it will be joining Waymo in developing technologies for self-driving cars. Specifically, Intel believes it can provide Waymo with the processing power it needs to create level 4 and level 5 autonomous vehicles.
That, of course, is a reference to SAE International's Autonomous Driving standards, with levels 4 and 5 being the highest levels of automation. At level 4, control of the vehicle is mostly handled by the autonomous system, and when we move up to level 5, everything is controlled autonomously.
We're still a ways off from level 4 and level 5 autonomous vehicles, but Intel and Waymo are thinking in the long term right now. In the short term, Intel notes that it has outfitted Waymo's newest self-driving vehicles – a fleet of Chrysler Pacificas – with processors that handle things like sensor processing, general computing, and connectivity.
As Waymo continues to grow and approaches that goal of fully autonomous vehicles, Intel CEO Brian Krzanich says that his company will be right there alongside it. "With 3 million miles of real-world driving, Waymo cars with Intel technology inside have already processed more self-driving car miles than any other autonomous fleet on U.S. roads," Krzanich wrote today. "Intel's collaboration with Waymo ensures Intel will continue its leading role in helping realize the promise of autonomous driving and a safer, collision-free future."
Indeed, in the world of self-driving cars, Intel and Waymo seem like they're going to be a tough duo to beat. It's going to be very interesting to see which company can realize the dream of a level 5 autonomous car first. With Intel by its side, it could very well be Waymo, so definitely keep an eye on this pair.