Intel and MediaTek partner to make 5G modems for PCs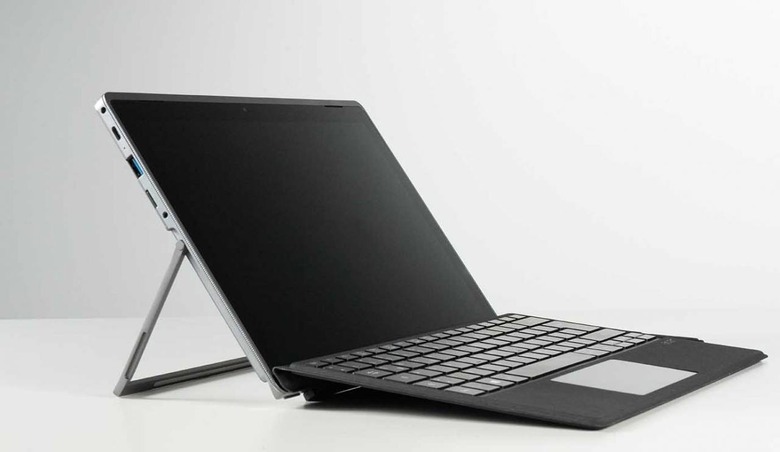 Intel and MediaTek have teamed up to develop 5G modems for computers, Intel has announced. The two companies will work on the development, certification, and support of these 'solutions,' with Intel focusing on the 5G specification and MediaTek on the development and delivery of the 5G modems. The end result will be PCs that can connect to the budding 5G networks slowly spreading across the US.
Though 5G isn't available in a widespread fashion yet, wireless companies are quickly establishing their own 5G networks throughout the US, promising blistering fast mobile broadband speeds that'll offer benefits across multiple industries, including opening the door for entirely new IoT capabilities.
Smartphones get most the attention when it comes to the 5G rollout, but PCs are similarly poised to utilize this new tier of connectivity. Intel and MediaTek will work together on bringing 5G to the next generation of PCs, according to Intel; assuming everything goes as planned, the first PCs featuring the modems produced by this partnership will hit the market in 2021.
Intel says that HP and Dell are expected to be two of the first companies to offer laptops featuring the 5G modems from Intel and MediaTek. With this technology, consumers could access 5G networks anywhere there's coverage. Such capabilities are necessary for people who often travel for work and are increasingly in demand as remote work becomes more popular.
MediaTek President Joe Chen explained:
Our 5G modem for PCs, developed in partnership with Intel, is integral to making 5G accessible and available across home and mobile platforms ... With this partnership, consumers will be able to browse, stream and game faster on their PCs, but we also expect them to innovate with 5G in ways we have not yet imagined.