Intel acquiring Movidius - may be their "in" for Android over Qualcomm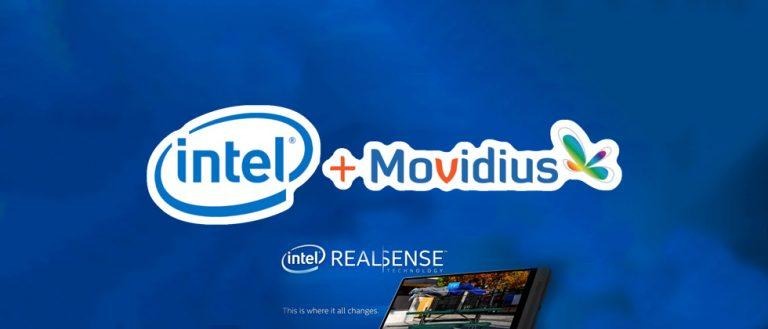 This week begins with an acquisition of Movidius by Intel, the sort of acquisition that might go unnoticed by the average user. What's important about this acquisition is Movidius' work with drone obstacle avoidance sensors for DJI, heat sensor technology with FLIR, deep learning with a variety of companies – and, perhaps most importantly, the brains (the chip) that makes Google's Project Tango possible. Now Intel has announced that they're acquiring Movidius, and big things are happening behind the scenes.
The Movidius Vision Processing Unit was what made the first developer kits for Tango work. Google worked with Qualcomm to make ready the consumer versions of Tango technology for phones and tablets, and it seemed that Movidius disappeared from the equation. Now with Intel picking up the entirety of the company, we might be seeing another path for the company – and/or for Intel to get their big break with Android device manufacturers.
This acquisition also has a lot to do with Intel's RealSense technology.
"The ability to track, navigate, map and recognize both scenes and objects using Movidius' low-power and high-performance SoCs opens opportunities in areas where heat, battery life and form factors are key," said Josh Walden, senior vice president and general manager of Intel's New Technology Group.
"Specifically, we will look to deploy the technology across our efforts in augmented, virtual and merged reality (AR/VR/MR), drones, robotics, digital security cameras and beyond. Movidius' market-leading family of computer vision SoCs complements Intel's RealSense offerings in addition to our broader IP and product roadmap."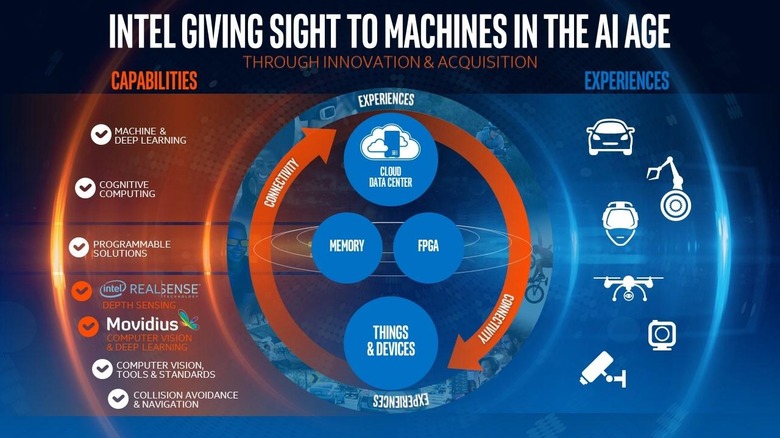 ABOVE: Image created by source Intel/Movidius
Movidius works with Intelligent Machine Vision for robotics, wearables, smart security, and augmented (and virtual) reality as well, so there's plenty else that Intel could have in mind for their near future. More information on how this acquisition is planned to take place can be found in the Movidius CEO post released this week.