Intel acquires PasswordBox, may include service with McAfee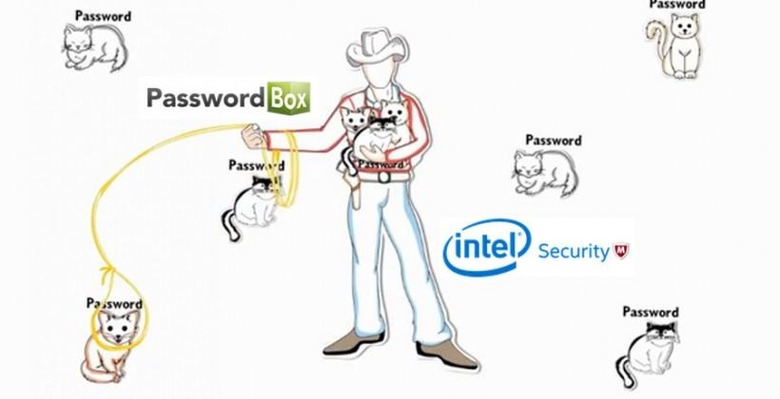 Security for your Intel-toting PC may soon be getting a whole lot easer. Intel made clear this morning that they'd be acquiring PasswordBox, a service that will allow users to collect all of their webpage passwords in to one package, requiring that they only remember a single password instead. PasswordBox has been in service for about a year, having been downloaded by users over 14 million times in the past 12-18 months. Intel has not let it be known exactly how they'll be integrating PasswordBox into their own services yet, but they have suggested that the PasswordBox will be moved into their security software business.
Intel's security software business includes McAfee, a group which has a security suite that is offered on many Intel-toting PCs as a default security system. It is possible – not confirmed, but possible – that PCs with Intel processors inside could include PasswordBox separate, but out-of-box, in the near future.
Right this minute, Intel Security has boosted the basic download for PasswordBox to free for a limited time. This is a strategy that should get masses of users onboard with security features they'll grow to love and cherish for several months, at which time they'll begin to charge for said security features.
Head to PasswordBox dot com to use their premium service for free "for the coming months" at your own peril. "You get access to all features and additional storage space for no charge," so says PasswordBox.
PasswordBox is a company comprised of 44 employees, all of whom will have joined Intel immediately if not soon. This Montreal company has been acquired in its entirety by Intel.